Even though crypto is experiencing a flurry of adoption all around the world, many countries and states are still adamant to put a halt on any crypto related services within their region. Countries like China and Turkey tops the list in this matter. However, regardless of these events, crypto is making its way into the mainstream world, and its increasing popularity is surely something to watch out for in the global economic structure.
China has had a track record of banning and cracking down on crypto trading and mining. The Chinese authorities and government has not been supportive of the idea of crypto and has repeatedly associated it with illegal forms of businesses. China's central bank, People's Bank of China (PBOC) has vocally opposed crypto trading and mining at so many levels that it has become a norm for this sector.
Ban of crypto trading and services in Mainland China
The PBoC was continuously cracking down on cryptocurrency exchanges that were involved in financial activities from overseas into the country. However, the recent development preceded by the PBoC is its most direct and influential move against cryptocurrency trading and mining in the country. The recent crackdown launched against cryptocurrency institutions and exchanges is not the first of its kind in China. In a shock move, the PBoC has announced a complete ban on crypto trading.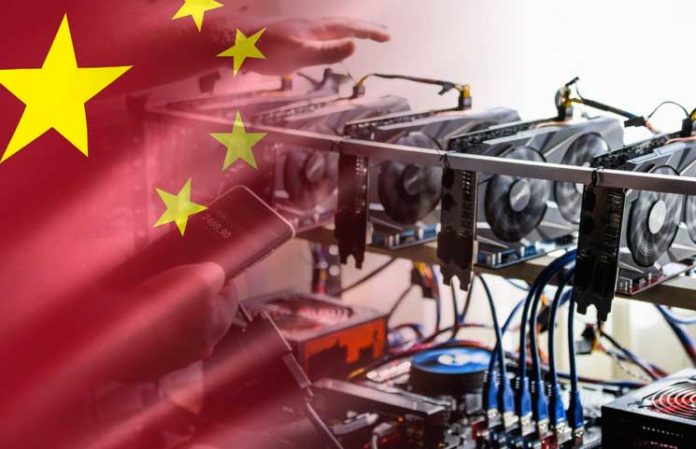 The PBoC has also banned overseas exchanges from providing services to mainland China and its online audience. Any online service related to crypto trading has also been banned from addressing to the queries of the consumers. The PBoC has also termed every crypto related transaction illegal and illicit on its website.
Previously, Beijing also launched a crackdown and shut down all Bitcoin mining facilities in the different provinces of the country. This prompted a great migration of the mining facilities and miners from China to other countries of the world. However, it was just a start off China's actions against the crypto industry.
Many experts still believe that it is only one of the temporary moves from China and it is not the last nail in the coffin of crypto in the country. On the other hand, the PBoC is standing firm on its decision, and it states that crypto related activities and services are a direct threat to the national security and stability of the country. Moreover, the central Bank of China is also formulating an action plan against cryptocurrency service providers and institutions within the state.