Almost all of the leading cryptocurrencies by market cap have witnessed a reasonable boost in their prices over the previous 24 hours, however, the worldwide market cap is still hovering around $1.29 trillion.
Tezos (XTZ), Cardano (ADA), and Theta, the cryptocurrency that powers the Theta Network, are among the major cryptocurrencies that have had significant price increases in the recent 24 hours.
Theta increases by more than 14%.
Theta currency has had a 14.5 per cent gain in the previous 24 hours and is presently trading at $1.35 at the time of writing.
For the first several years of its existence, the THETA price stayed about $0.10, but things began to move around 2020. It surpassed the $0.20 mark in May 2020, $0.70 in early December, and $1 for the first time on December 22, 2020.
On the other hand, on 5 January 2021, it hit $2.13 and on 14 February, it hit $3.19. It was a little about $3.10 at the end of February. It surged even more in March of that year, completing the month at $12.21, a gain of more than 293 per cent. On April 16, 2021, THETA reached an all-time high of $15.08.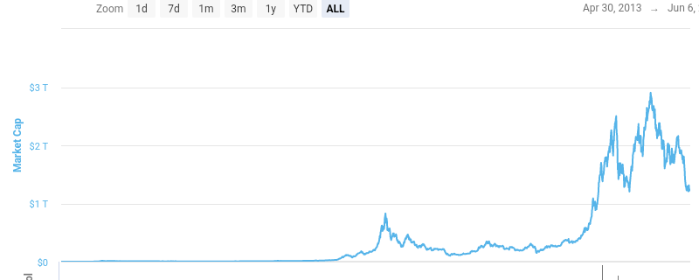 According to Coinmarketcap, the coin has experienced various changes in response to market conditions throughout the months and is currently down by 85 per cent in the last year.
Tezos (XTZ) rose by 12%.
Tezos (XTZ) is another top coin that has seen a significant spike in the last 24 hours. XTZ has gained 12.06 per cent in the previous 24 hours as of this writing.
Tezos had an average price of 1.7 USD in 2022, and it is currently trading at $2.12. According to Coinmarketcap, the highest price this year is $5, while the lowest price is $1.6, as of last month.
Tezos (XTZ) currently has a market valuation of $1.89 billion and a 24-hour volume of $82 million, representing a 104 per cent increase.
Cardano (ADA) rose by 12%.
Cardano (ADA) has seen a massive boost in value in the last 24 hours, with the Vasil hard fork right around the corner.
Indeed, according to CoinMarketCap statistics, Cardano's price has risen 12.24 per cent above a key resistance level of $0.62 in the last 24 hours, making it one of the greatest gainers on the day among the top 100 cryptocurrencies by market capitalization.