South Korea students believe that studying and working in the metaverse helps them focus better and stay up with their friends in a manner similar to studying in a library or café.
South Korea Try The Metaverse for Work and Study
It is believed that students do not need to visit the library to study nowadays. If you join the 'Metaverse Library' at home, you may watch each other's studies and get stimulation through real-time broadcasting, just like you would in a library.
It is well-liked due to its numerous handy features in comparison to the current library. It is the exact reverse of the comparable "metaverse going to work" strategy, which was highly criticized by office employees.
Recently, South Korea declared its intention to invest directly in metaverse-based enterprises and initiatives. Minister of Science and Information and Communication Technologies Lim Hyesook has unveiled the investment plan and emphasized the huge potential of the metaverse when combined with modern technologies.
Only the South Korean government has gone headlong into the metaverse, while other governments, including China's, have taken a few tentative dips into the ocean.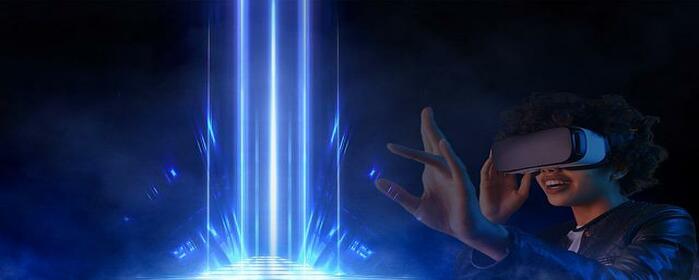 According to Yat Siu, head of Animoca Brands, the blockchain gaming giant behind The Sandbox metaverse, the early acceptance of the metaverse was not unexpected to those who saw Korea's rise from an underdeveloped country to an economic superpower in a generation.
In the future years, governments and policymakers will face several challenges about how metaverse technology will interact with current legislation.
There is still no restriction on NFTs or crypto adoption in the nation and major names are jumping on the bandwagon.
Late last year, K-pop sensation BTS revealed plans for an NFT project. NFTs and cryptocurrencies need a lot of computing power, which has some enthusiasts upset. Despite this, the project is going forward.