Ethereum is the second-largest cryptocurrency in terms of market capitalization. It has risen significantly this year and is among the top performers. However, the crypto market continues to fluctuate as volatility remains a key player. Ethereum recently suffered from spells of volatility. The cryptocurrency hedge fund Three Arrows Capital was set to make huge investments in the token during this bear run.
The ETH token reached a low of $3,690, as the token's fear and greed index indicated sheer fear with a reading of 34. This suggests that the token might be oversold. Several investors took this dip as a buying opportunity. Three Arrows Capital invested over $456 million into the token in less than two weeks.
Three Arrows Capital continues to buy ETH
Three Arrows Capital was founded by Su Zhu, and recently, the hedge fund bought $56 million worth of Ethereum tokens. The firm transferred 14,883 ETH from Binance and Coinbase to its own wallet on December 14.
However, this is not the first big purchase of Three Arrows Capital. Last week, it transferred ETH tokens of over $400 million to its wallet from exchanges, Binance, FTX, and Coinbase. The founder and CEO of the firm, Su Zhu, insisted that they will continue to buy more ETH in dips. He also said that purchasing 100,000 ETH is just the 'dust.'
Su Zhu was previously involved in controversies in link with Ethereum, as he criticized the coin in November. Ever since then, his stance has softened towards the token, and apparently, he has developed a liking for the coin. Many people also believe that his critical statements were only made to pull back the highflying prices of ETH. As a result, he was able to accumulate more Ethereum tokens for his firm.
The prices of Ethereum have rebounded after the recent drop. At the time of writing, it is valued at around $3,860 on TradingView. Several buyers and investors are slowly making an entry in the tokens as ETH fights with the $3,900 resistance.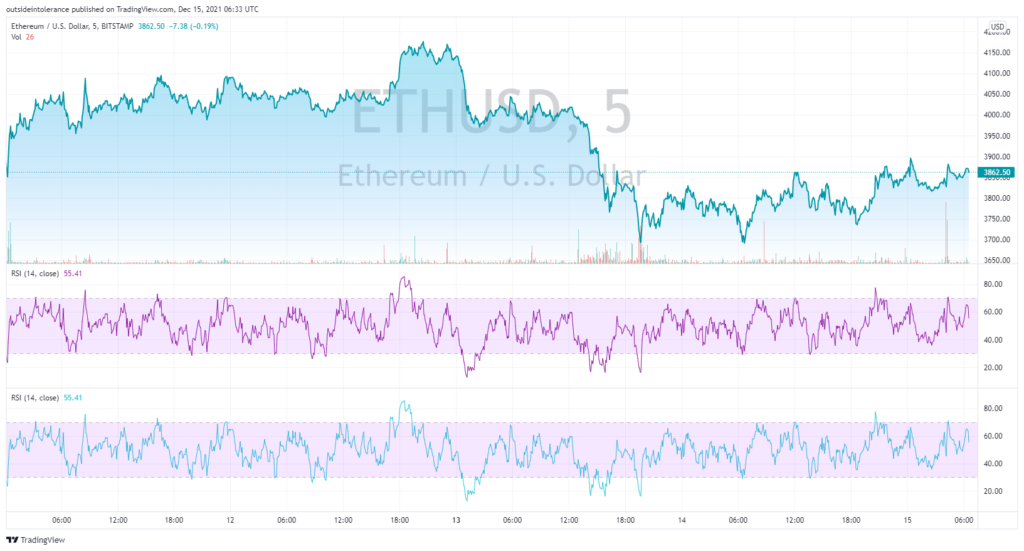 However, if the coin successfully overcomes the $4,000 mark, then $4,200 is pretty much on the cards. Nonetheless, consolidation could pull back the prices of ETH to the $3,700 range. The market is not indicating any clear pattern, and therefore, the next few days will be critical for a trend to settle in.