Cryptocurrencies are making their way into the mainstream world as more and more countries grow in favor of the concept. The global arena has observed a major increase in the rate of crypto adoption lately. People across different nations and regions have joined the crypto frenzy, and nothing is stopping the growth of the sector. In a recent development, it is reported that saving banks of Germany will facilitate 50 million German customers in their crypto-related activities.
This is considered to be a major breakthrough for the growth of cryptocurrency in the country. Several European countries are now strategizing in favor of crypto, so the market is not alienated from the economic structure. Countries like Switzerland and Germany are the forefront runners of this new trend in Europe.
German saving banks move to adopt cryptocurrencies
More than 400 German savings banks are now set to allow crypto trading for their consumers. These banks offer services to over 50 million customers in the country. The German Saving Banks Association is currently working on a project that will enable these saving banks to allow crypto trading. As a result of this service, consumers will be able to trade cryptocurrencies, like Bitcoin and Ethereum, directly from their saving bank accounts.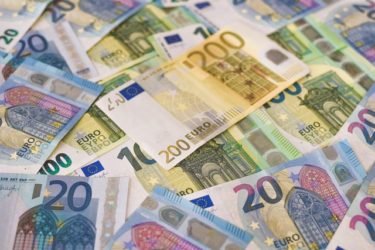 A dedicated team at S-Payment is preparing the project. S-Payment is an IT service provider that is looking for mechanisms to allow crypto trading for saving bank consumers. Moreover, several saving banks' committees will have a right to vote over this project that will hit the sector in early 2022. Also, the initial version of crypto wallets will also be launched in 2022.
It is reported that the German banks that are involved in the project are showing keen interest in it. There is an increasing demand for crypto in the country, and thus, they are looking for ways to cash on that opportunity. There are several investors that are looking for alternative investments. Therefore, this new project can be a win-win situation for both the banks and the investors.
The German Government also signed a coalition agreement recently, which proposed that blockchain and crypto would be among the main focusing areas for the government in the next 4 years. They believe that these sectors can help in the development of the country. The involvement of saving banks could eliminate cryptocurrency exchanges' role that directly links traders and the market.