According to rumors, the NFT collection owned by Three Arrows Capital has a value of about $7.3 million and includes tokens issued by Bored Ape, CryptoPunks, and other businesses.
Three Arrows Capital Allegedly Owns Bored Apes and CryptoPunks
The majority of the world's stock markets have not been particularly kind to speculative investors so far this year. The NFT market has not been spared from the chaos that has engulfed the cryptocurrency market, which has resulted in the demise of several of the top 10 tokens that were previously in circulation.
The drama surrounding the CeFi platform, and the failure of several hedge funds, the most prominent of which was Three Arrows Capital, which had approximately $10 billion in assets under management earlier in the year. It has come to light, less than a week after Three Arrows Capital filed for bankruptcy in the state of New York, that the company had a multitude of blue-chip NFT assets.
These interests have the potential to be liquidated as part of the bankruptcy processes that are being conducted by 3AC.
NFTs owned by 3AC

– CryptoPunks
– ArtBlocksCurated
– PEGZ
– DeafbeefV2
– Autoglyphs
– ArtBlocks
– MutantApeYachtClub
– ChromieSquiggle
– BoredApeYachtClub
– Cypher@DuneAnalytics dashboard by @21Shares pic.twitter.com/WzVQi8DNqN

— NFTgators 🐊 (@NFTgators) July 4, 2022
The announcement is followed by the bankruptcy petition being submitted by Three Arrows Capital in New York. After the bankruptcy petition was submitted, the British Virgin Islands issued an order mandating that the company be closed down.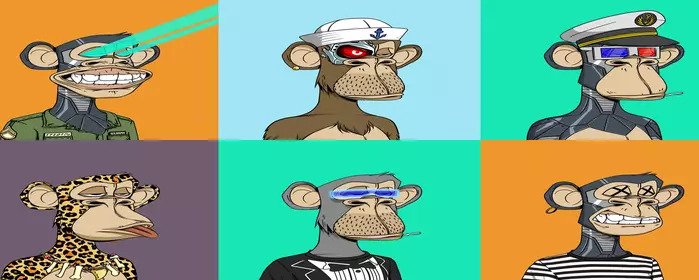 On the 27th of June, a court file pertaining to the same matter was presented. According to the article, partners from Teneo Restructuring would be responsible for handling the bankruptcy of the business situated in Singapore. On Wednesday, many with knowledge of the situation anticipated that the impending liquidation would mark a significant turning point in the continuing and rapidly accelerating collapse of the cryptocurrency company.
Three Arrows Capital, like Voyager Digital, was recently served with a default notice from that company. The warning refers to the unpaid obligation of $650 million, which should have been cleaned up by now.