In the wake of FTX's forced merger with rival Binance, some of the major cryptocurrency companies, including Circle and Tether, have taken to Twitter – through their executives – to explain their position to FTX or its sister trading company, Alameda.

This was a reaction to the crypto community's request that the two main stablecoin issuers, Circle and Tether, share more information about their financial connections to FTX and Alameda so that users may know whether their USDT adn USDC stablecoin holdings are at risk.
The CEO of Coinbase has also clarified that his firm doesn't have any material exposure to either of the firms, while explaining the reasons why Coinbase will not end up like rival FTX.
Tether and Circle Distance themselves from FTX
To be clear: #Tether does not have any exposure to FTX or Alameda. 0. Null.
Maybe is time to look elsewhere.
Sorry guys. Try again. https://t.co/1bRNUGrttr

— Paolo Ardoino 🍐 (@paoloardoino) November 9, 2022
Paolo Ardoino, the CTO of the largest stablecoin issuer in the world, Tether reassured the community that his company has no exposure to any of the struggling companies, saying Alameda has already redeemed a significant amount of Tether USDT stablecoin.
Paolo Ardoino clarifies that,
"Tether is issued and redeemed upon market demand by our customers."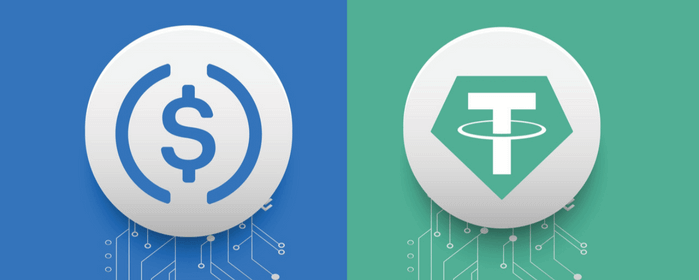 Similarly, Jeremy Allaire, co-founder and CEO of Circle, the world's second-largest stablecoin issuer, painstakingly argues in a long Twitter thread that his company likewise has no substantial exposure to FTX and Alameda, despite the fact that FTX has used the firm's Payment APIs for the past 18 months to provide card and ACH services for client transactions.
gm

1/ Lots of FUD accruing out there, so another thread to help dispel the noise.

— Jeremy Allaire (@jerallaire) November 9, 2022
According to Jeremy Allaire, Alameda has been a customer of Circle for many years, using Circle's USDC service to create and redeem USDC.
"They have the exact same product and same terms of use as all of our institutional customers," he asserts.
He insists that his company has never loaned money to any of the two troubled companies, never accepted the FTX token as collateral, and has never traded or maintained positions in the token.
Jeremy adds that they are still working to achieve higher standards of monitoring, using the recently launched Circle Reserve Fund as an example.
According to him, the SEC oversees this government money fund, and it will offer daily transparency to the reserves that support USDC and have independent oversight.
"Once again, it's moments like these that require all of us to hold crypto to a higher standard," Circle's CEO says. "A standard with greater transparency and accountability, enshrined in practice and in law."