What is Tron? It is a blockchain platform that focuses on entertainment and digital content sharing. It is not related to the Disney movie of the same name, but it shares its vision of transforming the entertainment industry. Tron's native token, Tronix (TRX), has seen a significant increase in value since its creation.
The goal of Tron is to build a global and free platform for digital content entertainment, where users can enjoy the advantages of distributed storage technology and share digital content easily and affordably.
What Is Tron (TRX)?
Tron is a project that started in 2017 and uses blockchain technology. It did not try to introduce any new features related to cryptography or network design, unlike many other projects.
Instead, Tron adopted the basic components of blockchain, such as smart contracts, dApps, tokens, and delegated proof-of-stake consensus, from other projects that had already proven their effectiveness. Some people saw this as a lack of innovation, but others appreciated the emphasis on user experience and design, rather than creating something new for the sake of it.
One of the distinctive features of Tron was its focus on the Asian market, where it promoted its founder and creator, Justin Sun, extensively. This helped Tron build a loyal and enthusiastic community of supporters, who were attracted by its futuristic vision.
Tron also gained more mainstream recognition in 2018 when the Tron Foundation, the non-profit development company behind Tron, bought BitTorrent, a peer-to-peer content-sharing platform.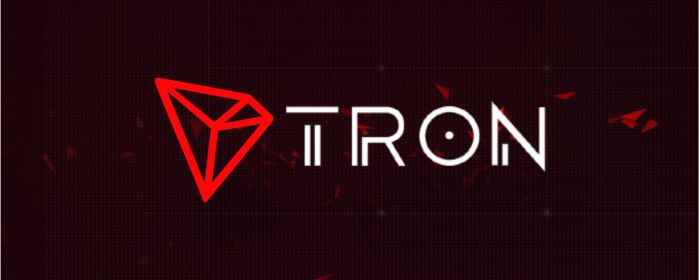 How Does Tron (TRX) Work?
Tron started as an ERC-20 token on the Ethereum blockchain but later became an independent coin. The Tronix network is based on the idea of decentralization, where no central authority can control or censor the data on the blockchain. Content creators can earn the TRX token by sharing their content on the network.
The Tron network also allows creators to issue their own tokens for their decentralized applications (dApps). These tokens are supported by the main TRX token and can be used within the dApps on the network.
The network development plan has a final stage that involves enabling decentralized games on the Tron network. These games would not depend on any central authority and users could directly reward the game creators for their work.
Tron uses a delegated proof-of-stake consensus mechanism to validate transactions. This mechanism relies on 27 super representatives who are responsible for keeping the transaction history accurate. Super representatives are elected every six hours and receive a TRX coin as a reward for their service.
The Tron blockchain adds a new block every 3 seconds and the super representative who added the block gets 32 TRX tokens as a reward.
Who Is the Founder of Tron?
Entrepreneur Sun Yuchen (Justin Sun) is the founder and creator of Tron. He has been featured twice in Forbes' "30-Under-30" in Asia for his achievements.
Before launching Tron, Sun developed Peiwo, an audio content application. He also worked as a representative for Ripple in 2015 but left to establish the Tron Foundation.
Early investors, such as Clash of Kings founder Tang Binsen and bike-sharing startup OFO CEO Dai Wei, were impressed by Sun's entrepreneurial background. Sun had demonstrated his ability to create and lead successful projects in various fields.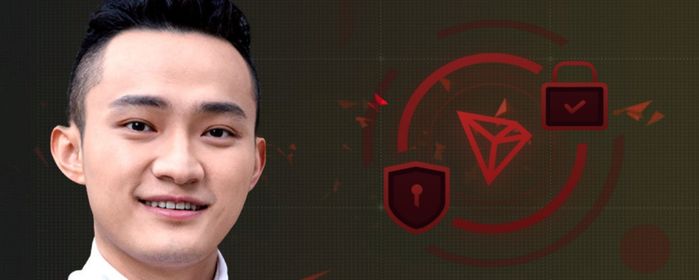 What Makes Tron Unique?
Tron is a unique cryptocurrency that aims to differentiate itself and offer new functionalities that other coins. TRX has no transaction fees, which is an impressive achievement. Moreover, the network can handle 2000 transactions per second.
By holding (and staking) TRX, users can take part in the super representatives' election process. Additionally, the platform enables content creators to get rewarded for their work, while maintaining full control of their projects. This is a very valuable concept.
What Gives Tron Value?
Tron is a web 3.0 project that aims to make the internet more decentralized and open, with built-in value for its users. It empowers artists and content creators from all over the world to own and share their content without worrying about high transaction fees.
Tron also stands out as a developer-friendly platform, as it plans to support high-level languages for its smart contracts. This means that developers will be able to use any programming language they want to create applications on Tron's open-software design.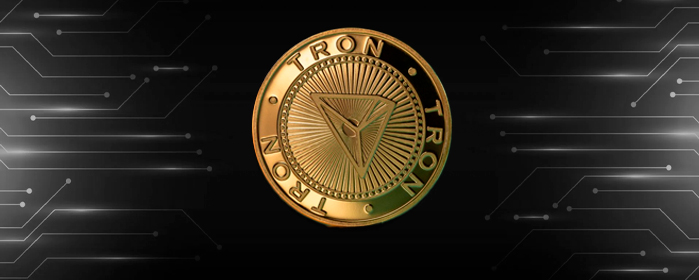 How Many Tron (TRX) Coins Are in Circulation?
The initial coin offering (ICO) of Tron (TRX) raised about USD 60 million in funds. The total number of TRX tokens that can ever exist is 100,850,743,812. The current circulating supply of TRX tokens is 71,659,657,369.
How To Use Tron
Tron is a network that can host various games and applications. It allows content creators to benefit from their work, and it also offers free transactions with its native currency, TRX.
Many businesses accept Tron as a payment method, such as Travala, SpendCard, Bitnovo, and others. Additionally, Tether has launched its stablecoin on Tron's network, which is called USDT-Tron. Tron has expanded its ecosystem even more after acquiring BitTorrent.
What are the Benefits of TRON (TRX)?
TRON's cryptocurrency ecosystem rewards content creators for their work and gives them full control over their content. Users can also stake TRX to vote for the super representatives who govern the platform. TRON's decentralized digital platform has a very low transaction fee of only $0.000005, making it affordable and accessible for everyone.
One of the advantages of the TRON network is its high speed of processing transactions. It can handle up to 2000 transactions per second, while Bitcoin (BTC) and Ethereum (ETH) can only process three to six and 25 transactions respectively.
TRX coins, the native currency of the TRON network, are available for trading around the clock among buyers and sellers worldwide. However, if you are new to this field, you should first learn about the different cryptocurrency trading strategies before investing your money.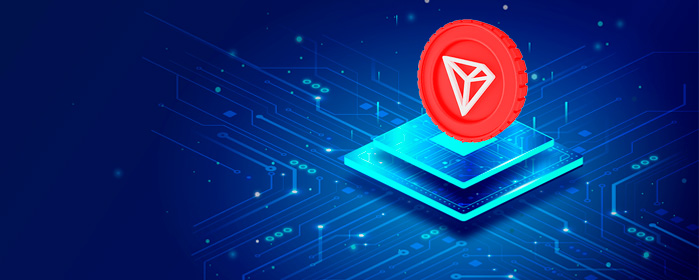 How Can You Buy TRON Tokens?
To acquire TRON, you need a credit or debit card and a TRON wallet that has been verified. You can use platforms like Binance and Kraken to buy TRON with your card. On Binance, you have to purchase one of the stablecoins first, and then exchange it for TRON. Many people hold their TRON tokens as an investment or for trading purposes.
Conclusion
Tron is a distinctive project in the cryptocurrency space, as it combines various features and innovations from other projects into a coherent system. The Tron network provides a platform for content creators who face challenges such as censorship or centralization on traditional platforms. Moreover, its zero-transaction fee system makes it an attractive option for both businesses and customers who want to use crypto payments.