Nethermind, a company that builds tools and infrastructure for the blockchain, has joined forces with EigenLayer, a platform that enables restaking on Ethereum. The partnership aims to foster open and decentralized innovation in the blockchain space by integrating Ethereum-based solutions and restaking features.
According to Nethermind CEO Tomasz Stańczak, "Through strategic collaboration with EigenLayer, Nethermind will help design and explore what is possible to build with restaking on Ethereum and other chains. The Nethermind team, always caring about the sustainability and security of the Ethereum protocol, is excited about the opportunity to ensure alignment of safety, censorship, and attack-resistant chains and creativity when bringing restaking to the Ethereum ecosystem."
Nethermind's partnership with EigenLayer has already borne fruit with Nethermind's restaking dashboard for users and helping to establish specifications for node operators within EigenLayer. 
According to Sreeram Kannan, the founder of EigenLayer developer EigenLabs, "The vision of EigenLayer is to empower protocols and developers with the ability to borrow the security guarantees of Ethereum. Through our partnership with Nethermind, we are confident in realizing this vision and propelling unprecedented innovation within the blockchain space."
Nethermind will participate in the governance community multisig for EigenLayer's core protocol, helping to distribute the decision-making process and encourage a more decentralized ecosystem.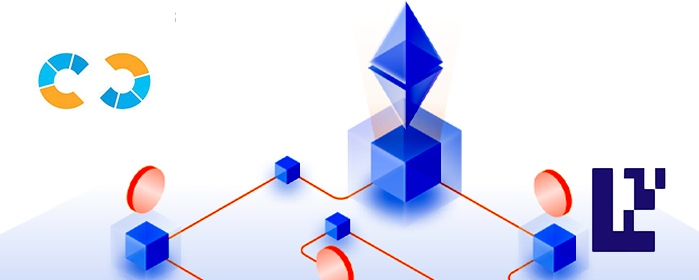 Restaking Benefits
EigenLayer is a platform that lets users leverage Ethereum's security and use their already-staked ether or Ethereum liquid staking tokens (LSTs) such as Lido's stETH, Rocket Pool's rETH, and Coinbase's cbETH on other protocols. By doing so, users can increase their returns on their staked assets, but they also take on more risk.
EigenLayer is a new project that launched on Ethereum in October with a maximum deposit limit of $17 million LST tokens. The project has attracted significant investment, totaling $64.5 million, from prominent backers such as Blockchain Capital, Coinbase Ventures, and Polychain Capital. 
The project's Series A funding round in March raised $50 million alone. EigenLayer aims to provide a scalable and secure layer 2 solution for Ethereum users and developers.
However, restaking has also drawn criticism from Ethereum co-founder Vitalik Buterin and others in the ecosystem, with Buterin noting that while re-staking could be used for low-risk purposes, it could also compromise the mainnet's security in some situations.