Towards the end of last year, Ex-US President Donald Trump came up with his own NFT collection. These Donald Trump NFT trading cards were an instant hit among consumers in December. The hype died down within a couple of weeks. However, the hype is back and the NFT collection is on a rise again. In January, these NFTs have achieved a new high, as Donald Trump marks a potential comeback in trending news.
One of the most primary reasons for this price hike is that the controversial President plans to run for office again. Along with this, he is also marking a comeback on different social media platforms. The Trump NFT trading cards are minted on Polygon. They have hit an all-time high floor value of $1,000. The previous high for these NFTs was around $990 in December. Therefore, there has been a lot of buzz about the project in the NFT space.
The collection comprises 45,000 NFTs and they were originally minted for $99 per piece. Around 44,000 of these collectibles were sold. However, the prices have taken a gradual piece from $250 of ETH. With increasing sales, the price has reached the four-figure mark. There were around $2.6 million worth of NFT trades for this collection in January. So far in February, the amount has reached the figure.
Trump Bashes Rihanna Over Super Bowl Performance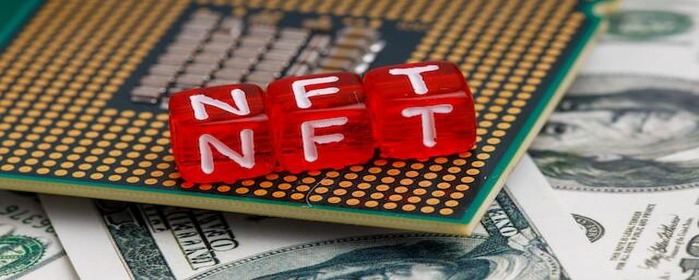 In a recent move, Trump has criticized popular singer Rihanna for her Super Bowl Performance. The former President wrote on Truth Social,
"EPIC FAIL: Rihanna gave, without question, the single worst Halftime Show in Super Bowl history — This after insulting far more than half of our Nation, which is already in serious DECLINE, with her foul and insulting language. Also, so much for her 'Stylist!'"
Trump has always been dramatic and controversial. This time around he was critical towards Rihanna, who was previously a part of anti-Trump campaign in 2020. Nonetheless, Trump's controversial nature seems to be working out well for his NFT collection.
Moreover, his Twitter, Instagram, and Facebook accounts have been restored. Therefore, people are expecting the price of NFTs to rise if he tweets about them on future. Several NFT geeks rate these NFTs highly and they believe that the hype might last longer and stretch the price further for these NFTs.