The United Utah Party's January Walker, an American politician running for the US Congress in 2024, has commented on recent rumours surrounding the Ripple case. Walker, who is a web3 enthusiast, claims that a prospective settlement, rather than a victory against the SEC, would be a loss for the "whole world" and the whole Web3 ecosystem.
Her remarks came after the Cardano founder shared a rumour of Ripple's settlement on December 15, concluding that the outcome could have "catastrophic" consequences for the industry. 
If Ripple settles it will be a loss for the whole world & WEB3.

— January Walker (@UtahPolitician) December 12, 2022
According to the US politician, the world tends to follow the United States' actions, indicating that an unfavourable outcome in the case between Ripple and the SEC could have far-reaching effects on the global cryptocurrency market. 
The entrepreneur and proponent of blockchain also urged the sector to remain united in the face of regulatory uncertainty, saying that rather than competing with one another and proclaiming one group to be superior to another, we need to work together for the right legislation.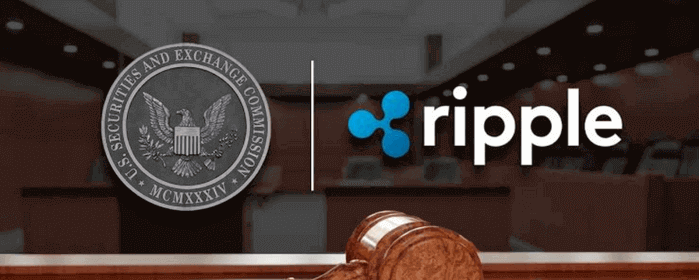 More Politicians Support Ripple's Victory
January Walker is not alone in this, as David Gokhshtein, a fellow former U.S. Congressional candidate and supporter of cryptocurrency, recently made comparable statements on November 11 when he shared the worst-case scenario in the ongoing lawsuit.
"We need Ripple to win this case and not settle," David Gokhshtein affirmed.
We need Ripple to win this case and not settle.

— David Gokhshtein (@davidgokhshtein) December 11, 2022
He, however, urged crypto enthusiasts to root for Ripple, regardless of whether they support XRP or the blockchain corporation Ripple. A victory for Ripple, according to Gokhstein, would open the door for more lucid crypto regulation in the United States. 
Although not directly affected, the larger cryptocurrency community has consistently emphasized the importance of a Ripple victory in the ongoing lawsuit because it would give hope to the majority of crypto assets that are at risk of being classified as securities by the SEC. 
Any court of law can then cite Ripple's victory as evidence that other similar assets are not securities, despite the fact that many detractors have begun to classify Ethereum and other related crypto assets as securities.
As earlier outlined by The Cryptocurrency Post, the CEO of a business analytics platform, Micro Strategy, claimed that Ethereum and Ripple are committing securities fraud and should be shut down by the regulators.
However, Brad Garlinghouse, the CEO of Ripple, had earlier noted that Ripple is not going to settle unless the Securities and Exchange Commission (SEC) provides "absolute certainty" that XRP is not a security.