In an appearance on NBC's "Meet the Press" on December 11, Montana crypto-cryptic teacher turned U.S. Senator Jon Tester (D-Mont) told presenter Chuck Todd that cryptocurrency has "not been able to pass the smell test," and hence does not have a reason to exist.
While speaking in the interview, the senator argues that the value of the world's largest cryptocurrency, Bitcoin (BTC), and the value of the cryptocurrency market come out of thin air.
EXCLUSIVE: Cryptocurrency has not "been able to pass the smell test" for Senator Jon Tester (D-Mont.).@SenatorTester: "If we regulate it, it may give it the ability for people to think it's real." pic.twitter.com/E2OwQsJ9R3

— Meet the Press (@MeetThePress) December 11, 2022
Jon Tester Doesn't Want Crypto Regulation
Tester opposes regulating cryptocurrencies, in contrast to other sceptics. The US Senator contended that since cryptocurrency has no real value at all, the industry shouldn't be regulated because that would offer it legitimacy.
Furthermore, Jon Tester asserted he could not find anyone who could explain to him what is included in crypto assets other than "synthetics," which have no real meaning. He continued;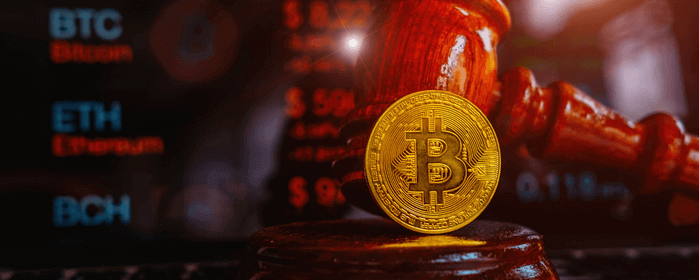 "If we regulate it, it may give it the ability for people to think it's real," he said.
Even though Jon Tester maintained he is not involved in financial regulation, he still does not see any justification for the existence of the cryptocurrency market.
Jon Tester is a member of the Senate Banking Committee–one of several in the current debate over crypto regulation in the United States. As a member, he has some influence over one of the important committees that is now considering how to govern the cryptocurrency sector.
Senator Jon Tester's recent comments followed the December 2 Semafor report–when he claimed that crypto is all bullshit.
Speaking to the media start-up, he said that he was wary of the market even before the recent failure of the cryptocurrency exchange FTX and that previous encounters with proponents had not given him any more confidence in its underlying worth.
However, the senator's anti-crypto comments and apparent lack of industry expertise drew harsh criticism from the crypto community.
The opinions of Senator Jon Tester, according to an Indian video game developer by the name of Steve Westhoff, are "incredibly uninformed."
"I suppose you would have said 'internet' and 'email' are not real since they're not the library or snail mail," he commented.