Various industries and sectors around the world continue to be impacted by waves of digitization at an accelerating rate. Over the past few years, the economic sector has also undergone some innovations and transformations. A major advancement in the global economic system has been the advent of blockchain technology and its application to the world of cryptocurrencies. Blockchain technology is advocated as the future, and until now, it has proved to be on the right path.
The financial world has been impacted by new trends and norms brought upon by blockchain technology. The cryptocurrency market is now worth $3 trillion. It breached the mark recently, though the numbers keep on fluctuating from time to time. It shows that markets that have been in existence for a long time are being challenged by a concept that has emerged recently. Recently, more and more people from around the world have jumped on the crypto bandwagon. Thus, the use of blockchain technology is only supposed to go up from here.
The increasing usability of blockchain technology
Cryptocurrencies and blockchain are becoming increasingly relevant due to their high-profit potential. The extensive features offered by this field also attract a lot of interest from investors and stakeholders. With these features, consumers have greater transparency, usability, and convenience, making it an automatic choice for them. As the modern world progresses, more projects and programs supporting the concept are introduced to the public.
Cryptocurrencies are also emerging as a potential alternative to the established banking and currency systems that are deemed faulty and complicated by the consumers. However, a more effective feature of the sector, smart contracts, has led to more profits for consumers. Modern features such as these simplify a variety of tasks for users while facilitating them.
An introduction to smart contracts in blockchain technology
Although smart contracts are simple in nature, they solve several major problems associated with blockchain technology. These contracts are based on algorithms that automate the operation and completion of a task under predefined terms. For several cryptocurrency projects that wish to implement smart contracts in their protocols, Ethereum and Cardano have provided an excellent example of how to do so.
In addition to its open-ledger capabilities, blockchain technology can also be managed, controlled, and regulated by people throughout the world. The system operates using a public key and a private key. However, there are various blockchain versions. Ethereum and Bitcoin are two of the most popular blockchain houses. Ethereum is currently the technology used for smart contracts, as it supports and integrates them effectively in its network. In a smart contract, the money and the financial conditions are predefined and once the contract is agreed upon, it cannot be backed out.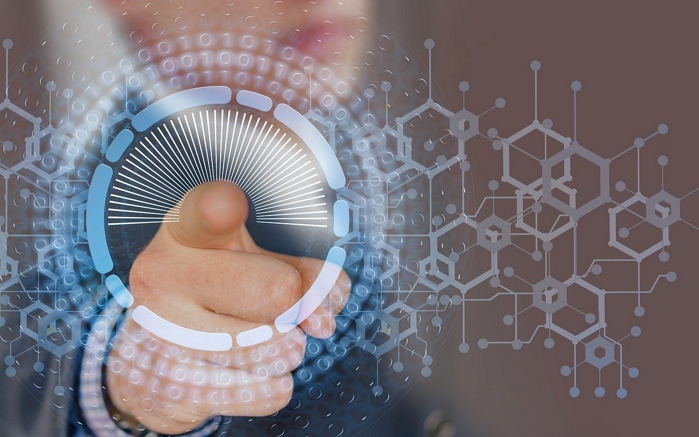 How are several blockchains upgrading to smart contracts?
In the past, agreements were conducted through handshakes, verbal communication, and pen and paper contracts, among other methods. All of these are, however, ineffective methods of managing a business since they encourage fraudulent activity. The development of smart contracts means that human agreement is no longer required, and technology can take over rather effectively.
There is no technical glitch or flaw in the smart contract, as they work independently. Smart contracts based on the Ethereum blockchain have been developed or are in the process of being developed by many cryptocurrency projects. To introduce relatively new projects to the field of smart contracts, Ethereum provides information and guidelines on the key features and tasks of the field.
Global transactions with enhanced security 
Globally, money transfer is a major problem, since people, investors, and even businesses are unable to move assets between different locations. Users have to follow complicated protocols to access their global assets or transfer money through traditional banks. In contrast, blockchain technology has shown the potential to impact money transfers by making them more accessible and feasible. 
As more people opt for blockchain technology and crypto for worldwide transactions, the benefits become apparent. In addition, they will no longer be dependent on centralized banking and money transfer systems. This ensures more stability and transparency for the management of their finances. Considering the number of scams, frauds, and cyber thefts in the news, many people are wary of the digital world. However, crypto and blockchain technology has provided a solution to this issue, ensuring decentralization and user anonymity. Several blockchain projects have also increased security by using KYC/KYB verification and two-factor authentication to add extra layers of protection.
By introducing smart contracts, blockchains have further strengthened their security protocols. These smart contracts ensure full transparency and security of asset transfers as individuals cross the international transaction barrier. The terms of the contract cannot be altered, making it more convenient and secure. Smart contracts contribute to building trust between blockchain projects and their users. Prior to choosing a crypto and blockchain project, users must be vigilant. Due to the fact that there are many scammers on the market, users should hire a smart contract audit company to check the security of their blockchains. These audit companies can deeply analyze the smart contracts of these blockchains, helping users to make a more informed decision. Consequently, they can have a better shot at sustainable trading and investing careers in the industry.