There are emerging concerns as Optimism (OP) is scheduled to release tokens worth $587 million, equivalent to over 386 million tokens, on May 31, potentially leading to a substantial increase in the circulating supply according to the token terminal on Twitter. 
Optimism will unlock 9% of total $OP supply tomorrow

This is the 1st unlock for core contributors & investors

At current token price, potential selling pressure ~$600M pic.twitter.com/g7sg1vXMkM

— Token Terminal (@tokenterminal) May 29, 2023
This account for the expiry of the initial vesting period for early investors and contributors has caused a stir within the community, inciting worries about potential negative price implications.
The unlocking of the OP tokens, one of the most significant of its kind in 2023, could see the circulating supply double, as it currently stands at 335 million tokens.
Unlocks Calendar, a token unlock research firm, revealed that there would likely be substantial sell pressure post-unlock, primarily from early investors who stand to make a considerable profit.
$OP unlock today (9% of total supply)

Next week (6th June), $OP is tactically releasing the $OP Mainnet upgrade, where team will lower fees and reduce deposit times

Will the protocol upgrade counterbalance the huge supply increase due to unlock in terms of price movement? pic.twitter.com/sQsEYfFg4t

— Unlocks Calendar (@UnlocksCalendar) May 30, 2023
The leading initial investors in Optimism include crypto venture capitalists Paradigm, Andreessen Horowitz (a16z), and IDEO CoLab Ventures. 
According to CryptoRank data, early investors that participated in the seed round like Paradigm and IDEO have seen an increase of over 10,000% on their original investment. 
However, the average buy-in price for these venture capital firms is around $0.24, yielding a collective gain of approximately 529%.
Tokens unlock are events that follow a schedule and release tokens previously allocated to early-stage investors and main contributors, typically planned to prevent massive asset sales during periods of low liquidity, which could significantly affect the price.
Optimism OP Token Sail Through
Since the layer-two blockchain Optimism debuted in the crypto space in 2022, it has relatively sailed through with some remarkable stunts in the OP token.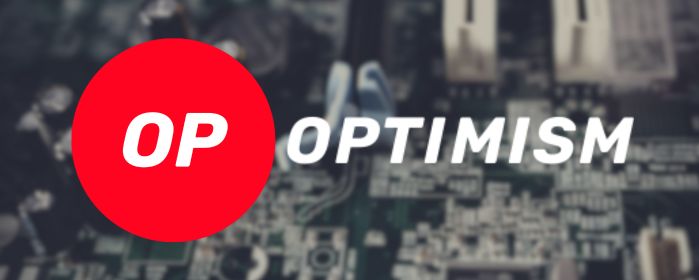 At the time of writing, OP token is trading at $1.52 according to CoinMarketCap data, which represented 278.29% from its all-time low (ALW).
Meanwhile, the OP token price has been on a general decline in recent months despite the temporary spikes in trading activity caused by the airdrops. 
CoinGecko data revealed that the OP token is currently 53% down from its all-time high of $3.54 achieved on Feb. 24 earlier this year.