X, the social media platform formerly known as Twitter, is getting closer to enabling crypto payments on its app. The company, led by Elon Musk, has obtained a license from Rhode Island that allows it to offer currency transmission services, including those involving digital assets.
X's Crypto Payments Are Close to Becoming a Reality 
The license, granted by the Rhode Island Department of Business Regulation on August 28, covers the storage, transfer, and exchange of cryptocurrencies on behalf of X's users. The license also applies to X's payment branch, Twitter Payments LLC, which operates under the name X Pay.
X Pay has been acquiring money transmitter licenses in different states since 2020, but mostly focused on fiat payments. The Rhode Island license is the first one that explicitly includes crypto-related services, according to data from NMLS Consumer Access.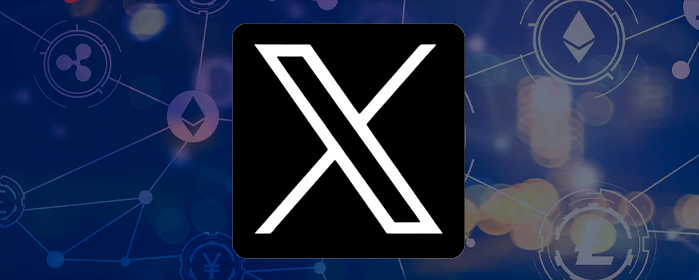 This move suggests that X is preparing to launch crypto payments on its app, which has been rebranded as an "everything app" with multiple functionalities. Musk has already stated that X is a "DOGE-friendly place", hinting at the possible integration of Dogecoin, the leading meme coin that he often supports on social media.
Musk's interest in crypto is not limited to X. His largest company, Tesla, holds over 10,000 Bitcoin on its balance sheet and briefly accepted it as a payment option for its vehicles. Musk has also said that he personally owns Bitcoin, Ethereum, and Dogecoin.
However, Musk has also clarified that X will never launch its own crypto token, despite the misleading promotions of some tokens that use similar names to the app. He said that creating a new token would be "too much distraction" and that he prefers to focus on existing cryptocurrencies.
X's crypto payments feature could be a game-changer for the social media industry, as it would allow users to send and receive digital assets with ease and convenience. It could also boost the adoption and awareness of cryptocurrencies among X's millions of users around the world.