On Wednesday in Asia, cryptocurrency prices rose following a U.S. court's decision to side with Grayscale Investments in its Bitcoin ETF application to the SEC. This resulted in gains for Bitcoin, Ether, and all other top 10 non-stablecoin cryptocurrencies, with Toncoin recording double-digit growth. 
However, the NFT Index fell as traders reacted to the latest SEC charges against the crypto industry for securities violations, this time against an NFT project operated by media company Impact Theory. Meanwhile, U.S. equity futures remained flat after Tuesday's gains, with investors awaiting the release of key economic data later in the week.
GrayScale's Victory Sparked a Positive Response
In Hong Kong, Bitcoin had risen by 6.09% over the last 24 hours to reach a value of $27,412.04, according to data from CoinMarketCap. This represents a weekly gain of 7.02% for the world's leading cryptocurrency, which had been trading below the $27,000 mark since August 18th due to negative macroeconomic developments in the U.S. and China that impacted the wider crypto market.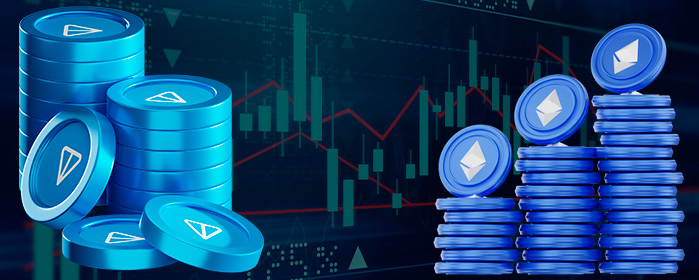 Ether also experienced gains, rising by 4.92% to $1,731.09 for a weekly gain of 6.87%. In response to news of Grayscale Investments' victory in its legal dispute with the U.S. Securities and Exchange Commission, all other top 10 non-stablecoin cryptocurrencies also saw gains.
On Tuesday, the SEC's earlier decision to deny Grayscale Investments' application to convert its Grayscale Bitcoin Trust (GBTC) into an exchange-traded fund (ETF) was overturned by the District of Columbia Court of Appeals.
Despite the possibility of an appeal by the SEC, it is now widely believed that spot BTC ETFs will soon be available in the U.S. This development sends a strong signal of legitimacy to the market, which is highly relevant for institutional adoption and for other global jurisdictions to follow suit.
Among the top 10 cryptocurrencies, Toncoin, the native token of the TON proof-of-stake blockchain, experienced the greatest gains. It rose by 14.24% over the last 24 hours to reach a value of $1.72, representing a weekly gain of 27.20%. The total market capitalization of cryptocurrencies increased by 4.73% to $1.1 trillion, while trading volume surged by 116.20% to $52.34 billion.