In December 2020, SEC filed a lawsuit against XRP claiming that sale of XRP tokens established a contravention of security laws.
The major exchanges like Binance, Coinbase, Bittrex, OKCoin, eToro have opted to delist the currency completely amid the lawsuit.
Now, the US-Based exchange PayBito is temporarily suspending the XRP trading feature amid the Securities and Exchange Commission's (SEC) lawsuit against Ripple labs. 
In the last 24 hours, the exchange that processed $1.1 billion worth of trades will suspend all XRP trading pairs. As per the announcement, 4 XRP trading pairs were available on PayBito, with XRP/USDT trades being the most popular.
The immeasurable point is, the holders and users are not affected by the halting and can access their XRP wallets. The coins held on the exchanges are still transferable. Paybito is likely to detect legal developments associated with XRP and could reelect trading depending on the standpoint of lawsuits.
The Managing Director of PayBito, Raj Chowdhury said, 
"PayBito remains committed when it comes to being the most reliable trading platform for cryptocurrencies. Our decision for suspending XRP trading will certainly not affect our users' access to factors like security and compliance, thereby allowing them to transfer XRP's from their wallet to other exchanges".
Overall, PayBito's decision to support the trading suspension is entirely subject to regulatory approval and the commencement of XRP trading activities is under wraps for the moment. Being temporarily suspended, PayBito's plans regarding the withdrawal of XRP trading halt strictly happens to be based on specific jurisdictions at this time.
XRP Drops to 7th Position  
At Press time, XRP price is $0.537348 USD with a 24-hour trading volume of $6,087,747,375 USD. The current CoinMarketCap ranking is #7, with a market cap of $24,397,765,048 USD.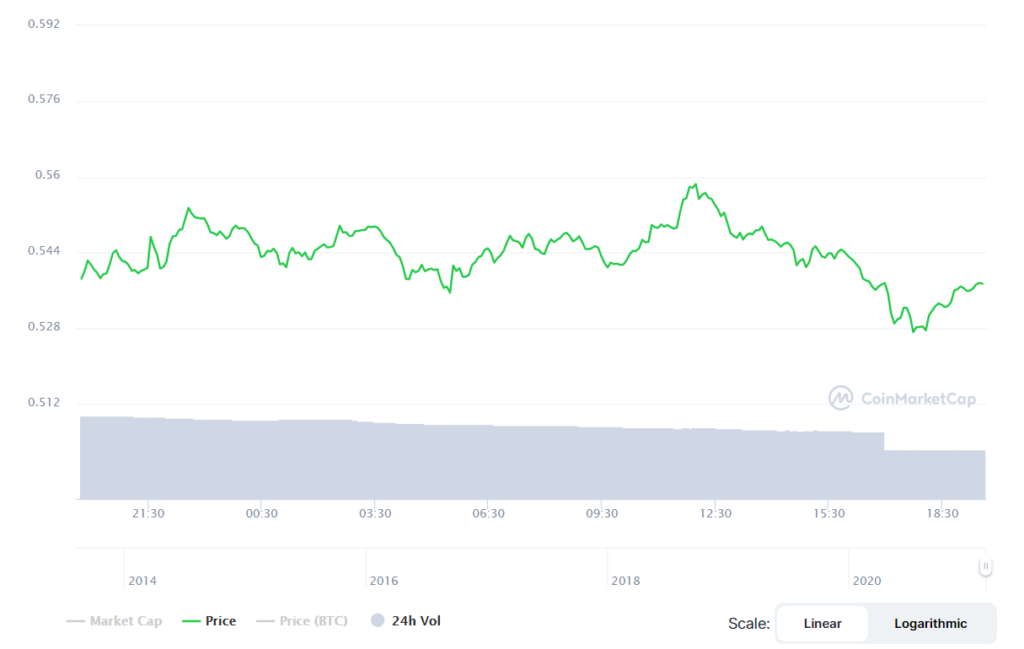 The cryptocurrency struggled to rally higher above the $0.550 resistance level. The price is approaching the $0.532 level. The next major support is near the $0.520 level. However, a clear break above $0.550 is a necessary for steady increase towards the $0.600 barrier in the near term.
As per the MACD indicator, the altcoin is trying hard to define its trend and thus, consolidation will precede. Overall, It is essential for the token to hold above the immediate support. This gives XRP bulls the strength for the next rally at $0.55, $0.6, and $0.65 levels.