There is rapid growth in the cryptocurrency market. Many people are getting on board with cryptocurrency. People from all over the world prefer to invest, trade, mine, and stake crypto tokens and earn profits over them. Several unique characteristics make the trillion-dollar industry stand out. People should be very vigilant when investing in this financial market, however, in order to protect their crypto funds.
Cryptocurrency can be tricky to earn money from. The crypto industry has had many success stories, but there are also a lot of horror stories about people losing their investments overnight. Cryptocurrency markets are notoriously volatile, and they have historically liquidated billions of dollars within minutes of trading. Market entry points and risk management strategies are crucial for traders and investors to remain safe.
A major aspect of the crypto industry is the fact that it can endanger an individual's assets, so people are advised to manage their trades, losses, and profits. Every cryptocurrency trader and holder faces potential risks over their crypto funds. Traders are therefore advised to set up their strategies accordingly to combat such activities on their assets.
Getting wiped out by the unforgiving cyberspace
Digital technology has enabled us to live in a modern world. With the advancement of technology, individuals and organizations are increasingly at risk of cybercrimes. Several servers and wallets have been the targets of cyber attacks and hacking attempts. Millions of dollars and confidential data were lost due to these errors. It is for this reason that people are expected to do thorough research before selecting a cryptocurrency exchange or wallet service. A person's assets can either be put at constant risk or protected by this choice.
The argument goes that cryptocurrencies are viewed as being a more safe and secure alternative to fiat. Then, why do industry experts emphasize cryptocurrency security? This can be understood by analyzing the risks associated with crypto funds. For one thing, people tend to keep their assets on exchanges. They can trade and exchange assets rather easily this way. However, these stored assets are susceptible to hacking. Through a single hacking attempt, it is possible for them to accumulate large sums of crypto tokens.
Hackers do not pose the only threat, because exchange owners, founders, and employees have also committed theft and fraud. Moreover, people's seed phrases and passwords can also be stolen if they store crypto locally. You can misplace them, lose track of them, or even forget about them. This results in the individual losing all of their assets. Hackers can also target your crypto funds by stealing your personal information from somewhere, such as email phishing attacks and SIM swap attacks that demand two-factor authentication. Loss of crypto funds can also be caused by accidents and natural disasters.
How to choose the right exchange?
Various cryptocurrencies are traded, purchased, and sold on cryptocurrency exchanges. Currently, there are 431 cryptocurrency exchanges around the world. Exchanges can be classified as centralized or decentralized. Exchanges with centralized control are governed by a central authority, while exchanges with decentralized control are independently run. Crypto communities tend to use centralized exchanges over decentralized ones despite decentralized exchanges being more consistent with the fundamentals of crypto.
You should be aware of the important features of a cryptocurrency exchange before choosing it. In general, one should be aware of the security features of the exchange, like KYC, two-factor authentication, and peer-to-peer transactions. Another crucial point to consider is liquidity, history, user feasibility and experience, fees, and markets. An exchange that is trustworthy and credible might be more expensive than usual, but its security is totally worth the cost.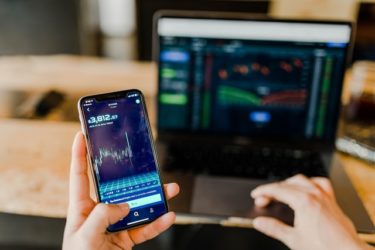 The reviews and feedback of cryptocurrency exchanges can also give users an insight into the platform. Cryptocurrency exchanges are also subject to legal scrutiny. To avoid inconveniences, users are advised to use exchanges from within their country. To ensure the safety of one's crypto funds, many exchanges provide insurance. The transparency and audit information of exchanges should also be considered by traders to assess their credibility. In addition, many exchanges are undergoing regulatory efforts, so it is important to keep these in mind when selecting an exchange.
Secure your crypto funds with these protective measures
To protect themselves from any attempts of theft or fraud, people should not only choose a credible cryptocurrency exchange, but also evaluate their other strategies. Users can choose among several wallets for their cryptocurrency. Alternatively, they can store their assets on an exchange or in a separate digital wallet. Although different options exist, they should browse through them and decide on a learned solution for storing assets. Hackers can also be kept at bay using a hybrid strategy. Individuals should only keep a small amount of money online, and the rest should be kept in an offline or physical wallet. 
In addition, users should avoid using the same password across multiple accounts. It is important to create strong passwords and use multifactor authentication in order to protect themselves against these cybercriminals. SSL/TLS encryption is also very important to investors, as well as preventing the loss of login credentials. To avoid any tragic situations, investors and traders should consider the best ways to choose a cryptocurrency exchange and online wallet. There are always hackers waiting for the slightest chance to take advantage. Traders and investors should therefore incorporate the latest cryptocurrency security techniques into their strategies right away.