The crypto space is abuzz about non-fungible token (NFT). NFTs continue to grow in popularity and hype and are a vital addition to the digital world. The recent NFT auctions and record sales have garnered much attention from investors and consumers. Increasingly more people are exploring this emerging concept, resulting in the news of these sales making global headlines. A non-fungible token represents a graphic, meme, audio, image, visual, tweet, or any other type of data unit in a blockchain.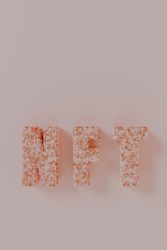 NFTs are unique non-fungible tokens, which can be produced on every blockchain. Most NFT blockchains make use of the Ethereum network. These NFTs are interchangeable and unique. An NFT can be purchased by anyone who wants to collect and sell digital assets. Also, the NFT falls under the ownership of the buyer, and they win royalty over it. An NFT file is owned by one person, even if it is copied and shared across the Internet. Copyright issues in the digital domain are also resolved by NFTs.
Popular NFT projects in the market
In 2015, CryptoKitties developed a unique project on the ETH blockchain that became the first NFT launch. Towards the end of 2017, the game posted record numbers of transactions. The sale of NFTs such as Bored Apes and Nayan Cats GIFs recently fetched hundreds of thousands of dollars. The music industry has also benefited from this new market as Grimes sold some digital artwork for a staggering $6 million. 
The first tweet on Twitter was sold for $2.9 million by its founder. Christie's set another record when it sold digital art for $69 million at an auction. Organizations of all types are trying to capitalize on the opportunities provided by the NFT sector. Pringles introduced CryptoCrisp, and Pizza Hut introduced the first non-fungible pizza. 
Athlete NFT projects are also considered to be a winning investment by several non-fungible token enthusiasts. There are many NBA, Baseball, and Boxing players that have invested dearly in non-fungible tokens of different types. The sports sector is growing fond of the idea, and the followers of these athletes follow the same trend. The examples above are only a few of the swarms of NFT projects making waves in the market.
How can non-fungible token projects be marketed?
There is a constant increase in the number of NFT projects in the market. These digital assets are being utilized in one way or another by different sectors, organizations, celebrities, and influential personalities. The market is becoming more competitive as a result of this increasing popularity. New projects find it challenging to gain traction in the NFT space and compete with the big dogs.
The Bored Ape NFT and CryptoKitties projects have already become popular among consumers. In order to increase the visibility of their project, new projects must choose the right marketing strategies. To build a dedicated community, NFT marketing is becoming a preferred option for many projects. An effective marketing strategy is a key factor that determines whether a crypto project will succeed or fail. 
To create awareness of the platform among consumers, new projects should hire any NFT marketing agency. An effective marketing strategy can increase the attention a new project receives and keep it relevant in the industry. The decision to engage a marketing agency is a challenging one. A marketing agency may or may not have the right expertise to manage the launch of an NFT project. It is therefore imperative that you seek out agencies and companies that can handle the listing and marketing of different NFTs. A reliable marketing agency can act as a catalyst for the project's growth.
Implementing different marketing methods and tactics
Reliable NFT marketing agencies adapt their plans and strategies based on the requirements of a particular project. As per the need of the hour, they can use SEO, social media marketing, content marketing, blockchain marketing, paid advertising, and e-commerce. These methods are able to record persistent growth for any project. The launch of your NFT project can be promoted using innovative marketing strategies. 
Even though these agencies are costly, they are worth every penny for the services they provide. Almost any NFT project can become big in the future if it gets off to a great start. Marketing agencies also share the burden of a firm or a project. They can leave their advertising duties to the agency and focus on other important aspects of the project.
It can be concluded that the NFT industry is growing rapidly. Even so, the emerging industry still offers investors a great opportunity to post significant profits. A major role will also be played by marketing agencies in representing any new project and advocating for it. To have a better shot at success in the market, new projects must strategize at every stage.