According to the latest market updates, Bitcoin remains well supported above USD 36,500 and USD 37,000. Bitcoin then moved above the USD 38,000 resistance level and started a fresh increase. Bulls may gain strength above USD 40,000, which is currently a resistance level.
In a similar manner, the majority of major altcoins are performing well. USD 3,000 is a possible resistance for ETH because it broke the USD 2,750 resistance. The price of XRP/USD is currently also trading above USD 1.00, but the price lacks bullish momentum.
Bitcoin, Ethereum, and Altcoin Updates
In the wake of a short-term downward correction, the BTC price rose above USD 37,000. Consequently, the price of BTC climbed higher than USD 38,000 and USD 39,000. Now, USD 40,000 serves as immediate resistance. If USD 40,000 is closed at the end of the day, Bitcoin may start a steady increase into USD 42,000 and eventually USD 45,000. However, if the market falls back, the USD 38,000 level appears to be the initial support. Moreover, the first key support level has now been established near USD 36,500.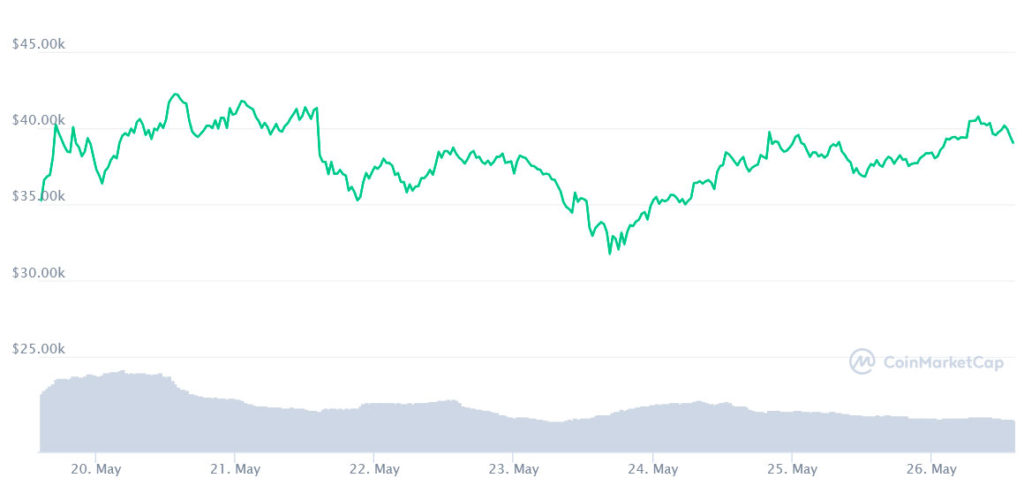 In addition to Bitcoin, Ethereum followed the same bullish trend and its price climbed above the USD 2,750 resistance level. ETH also surpassed the USD 2,800 level. Ether's price could test the USD 3,000 level if it reaches the USD 2,880 resistance level. Support might be found at USD 2,750 in case of a new decline. In the short term, the bulls might have trouble below USD 2,650, which is a major support level.
BNB started a fresh increase and it cleared the USD 350 resistance. There is a possibility that the price will test the  USD 375 and USD 380 resistance levels. There is still a major hurdle near the USD 400 mark.
A recent price increase of USD 180 has been reported for Litecoin, and USD 200 is a key resistance level for it. There is a possibility of a strong rise if USD 200 is clear and closed above. The bulls could reach USD 250 as their next major stop. On the downside, the USD 165 level provides a solid support level.
The altcoin market performed well throughout the week with MATIC, HOT, CHSB, LUNA, RUNE, TEL, CELO, SUSHI, OMG, LINK, SC, RVN, BAKE, HNT, and CAKE gaining over 10%. Among these, MATIC, HOT, and CHSB rose over 30%.