ARK Investment Management, led by prominent Bitcoin advocate Cathie Wood, persists in its attempt to launch a spot Bitcoin exchange-traded fund (ETF) in the United States.
On November 20, ARK Invest filed a third amendment to the prospectus for the spot Bitcoin ETF developed in collaboration with digital asset manager 21Shares.
If approved, the ETF, named the ARK 21Shares Bitcoin ETF, will trade on the Chicago Board Options Exchange's (CBOE) under the symbol ARKB, as per the updated filing.
This latest amendment marks the third revision to the prospectus since the initial filing in April 2023. In October, ARK had already modified its Form S-1 registration statement, which experts interpreted as a "good sign" of progress.
How ARK's Bitcoin ETF Progresses
In September 2023, the Securities and Exchange Commission (SEC) once again postponed its decision on ARK's application. The next deadline for the decision has been set for January 11, 2024.
The latest filing includes various updates and numerous risk disclosures designed to meet corporate finance requirements.
An interesting aspect is that ARK maintains its focus on in-kind creations and redemptions, albeit in a hybrid model, aiming to minimize tax and spread issues.
Analysts like Eric Balchunas from Bloomberg and James Seyffart view these updates as positive signals and indicative of progress in conversations with the SEC.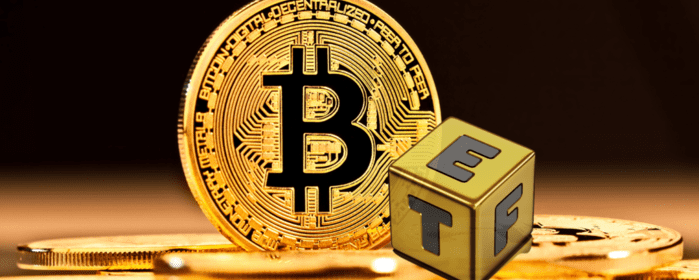 Balchunas emphasizes the importance of continuous updates, indicating efforts to shape the documents for SEC approval.
While ARK is actively amending its application, not all spot Bitcoin ETF filers have followed suit. According to Seyffart's data, as of mid-November, Franklin Templeton and Global X were the only two out of twelve firms that hadn't amended their S-1 filings.
ARK and 21Shares' ongoing efforts reflect the complexities and regulatory obstacles involved in the blockchain world.
The market eagerly anticipates Gensler and the SEC's decision regarding various Bitcoin ETF applications. Many speculate that acceptance may come by the end of this year or in mid-January.