The Cardano Foundation, the non-profit organization that oversees the development and adoption of the Cardano blockchain, has announced its support for CIP-1694, a proposal for a decentralized on-chain governance mechanism for Cardano. The foundation said it will use one of its wallets with 11.4 million ADA to vote in favor of CIP-1694 in the upcoming Cardano ballot event, which will run from Dec. 1 to Dec. 11.
The Cardano Foundation is unwavering in its commitment to furthering the goals of CIP-1694 and steering #Cardano towards a fully decentralized on-chain governance system. Explore the specifics of our involvement in the Cardano ballot. #CIP1694
🧵(1/7) pic.twitter.com/HMKajPaXcX

— Cardano Foundation (@Cardano_CF) November 20, 2023
CIP-1694 is a community-driven initiative that aims to enable the Cardano network to become self-sustaining by allowing stakeholders to propose and vote on changes to the protocol, the treasury, and the ecosystem. The proposal is based on the Voltaire governance era of Cardano, which is the final stage of the network's roadmap. 
The Cardano ballot event is a non-binding poll that will allow the community to express their opinions on CIP-1694 and provide feedback for future improvements. The Cardano Foundation said that its participation in the ballot event is a demonstration of its commitment to advancing the goals of CIP-1694 and empowering the community to shape the future of Cardano. 
The foundation also encouraged other ADA holders to join the voting process and contribute to the network's decentralization and innovation.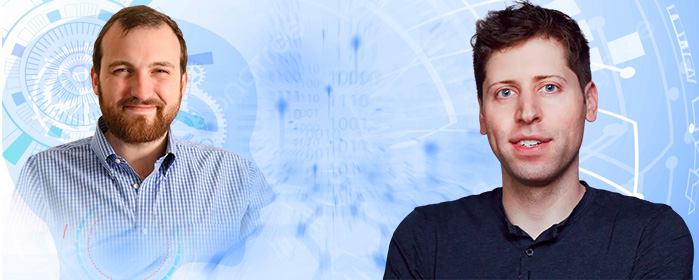 Cardano's Founder Offers Sam Altman to Collaborate
In other Cardano-related news, Charles Hoskinson, the founder of Cardano, has recently invited Sam Altman, the CEO of OpenAI, to collaborate on a partnerchain project using Cardano's technology. A partnerchain is a blockchain that runs in parallel with the main Cardano network but has its own consensus rules and tokenomics. 
Hoskinson believes that this would be a great way to leverage the power of artificial intelligence and blockchain to create innovative solutions for various domains. He also praised Altman for his vision and leadership in advancing the field of AI. Hoskinson said he would be happy to provide any technical assistance and resources needed to make the partnership happen.