Galaxy Digital Holdings Ltd, a crypto financial services company, should pay at least $100 million in damages for withdrawing its billion-dollar acquisition bid for BitGo Inc., an institutional staking, custody, and trading firm.
Galaxy announced in May 2021, when a frenzy for digital assets drove the price of bitcoin to well over $55,000.
The cryptocurrency service provider announced intentions to purchase BitGo for $1.2 billion in cash and stock in May 2021. The cash and stock transaction, which extended Galaxy into digital custodian services as it was getting ready to list its shares on Nasdaq, was the largest crypto deal at the time.
However, the contract had not been completed more than a year later, raising concerns ahead of Galaxy's mid-August statement about canceling the agreement.
Reuters stated, citing a claim in BitGo's complaint filed under seal on Tuesday, that Galaxy terminated the takeover, the first billion-dollar crypto transaction, because it was hurting from the fall of digital currencies, but wrongly blamed BitGo's accounting.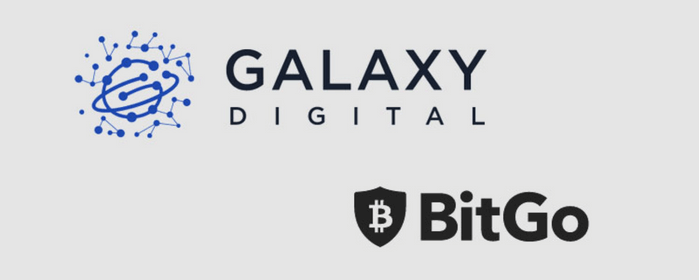 Therefore, the accusations filed by BitGo claimed that Galaxy's decision to abandon the merger with BitGo prematurely had nothing to do with BitGo's financial records and everything to do with Galaxy's large losses.
Galaxy disagrees with the allegation
The complaint seeks at least $100 million in damages for Galaxy's purported breach of the acquisition agreement, although Galaxy has stated that it would seek dismissal of the lawsuit.
Galaxy maintained that they entirely disagree with the charges in the case since BitGo failed to meet a July 31 deadline to provide audited 2021 financial statements.
However, investors have soured on digital assets since late 2021, and bitcoin was selling at just under $20,000 on Thursday, down more than 60% from its all-time high of $69k recorded in November 2021.
During the most recent market downturn, Galaxy announced a $554 million loss for the current year's second quarter, one week before terminating the BitGo transaction. However, the company stated that it still has more than $1 billion in cash and intends to list on the Nasdaq.
Michael Novogratz, a former hedge fund manager turned cryptocurrency pioneer, started Galaxy in 2018 as an investment management business that later expanded into investment banking and trading.