Varus, a Ukrainian retailer with over 100 supermarkets, has collaborated with Binance, the world's top digital asset platform, to introduce cryptocurrency payments. As a result, users will be able to place shopping orders and pay their bills using the Binance Pay Wallet.
Binance Pay is a borderless, user-to-user cryptocurrency payment platform developed by the Binance cryptocurrency firm. It enables users to purchase with cryptocurrency or send virtual currency to friends and family all around the world.
Purchasers can now pay with Binance Pay on Varus
This collaboration between Binance, the world's largest cryptocurrency exchange by daily trading volume, and Ukraine's grocery chain Varus will enable Ukrainians to buy groceries and other commodities online using digital currencies.
Customers may experience immediate cryptocurrency payments and rapid delivery in 9 Ukrainian cities, including Kyiv, Dnipro, Kamianske, Kryvyi Rih, Zaporizhzhia, Brovary, Nikopol, Vyshhorod, and Pavlograd, by using the Binance and VARUS applications.
To use the payment option, cryptocurrency owners must first download and install the Binance app on their Android or iOS smartphone, then activate the Binance Pay wallet.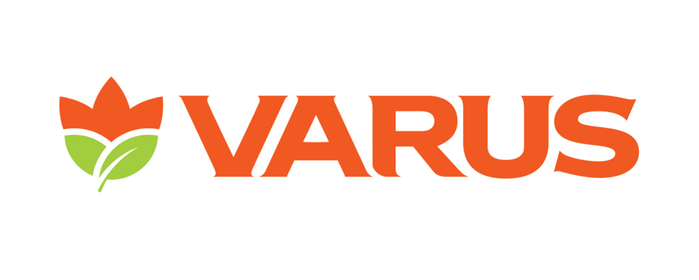 Following that, the Ukrainian buyers may visit the Varus website, choose the things they want to purchase, transfer the digital currency from their Binance Pay wallet, and receive an item or product that they will receive "quickly and safely."
Rewards for purchasers
The global cryptocurrency exchange also launched a reward fund promotion that will run from September 15th to October 15th, 2022, to commemorate the incorporation and commencement of collaboration between Binance and Varus.
To qualify, customers must first create an account on the Binance exchange and complete identification verification, then order anything from VARUS Delivery worth more than UAH 500 and pay using Binance Pay to get UAH 100.
Similarly, Binance and VARUS will host a lottery among individuals who paid using Binance Pay on VARUS with a check worth more than UAH 500.
"Every week we will choose 5 winners at random, who will receive UAH 5,000 each. 25,000 UAH will be given away every week throughout the month, and in total, we will give away 100,000 UAH," Binance noted.
They did, however, insist that the deal is only applicable to clients in Ukraine, where Varus delivery is available.
Ukraine has been a regional leader in cryptocurrency acceptance and has taken steps to regulate the sector in recent years, with the popularity of bitcoin and other cryptocurrencies increasing even more despite a continuing armed war with Russia.