The founder, chairman, and CEO of Binance, Mr Changpeng ZHAO, met with the President of the Côte d'Ivoire (Ivory Coast), Alassane OUATTARA, on Tuesday, July 5 at the Palace of the Presidency of the Republic to discuss economic and financial concerns around cryptocurrency access.
CZ encouraged President Ouattara and the government of the country to support the inclusion of cryptocurrency activity in commercial exchanges in Côte d'Ivoire. Notably, Côte d'Ivoire is the largest economy in the West African Economic and Monetary Union and the world's top exporter of cocoa, raw cashew nuts, and oil.
"The Minister, Secretary-General of the Presidency of the Republic, Mr Abdourahmane CISSE, the Minister of Economy and Finance, Mr Adama COULIBALY, and the Deputy Secretary-General of the Presidency of the Republic, Mrs Masséré TOURE- KONE, took part in this interview," according to the report.
Africa is ready for Crypto Adoption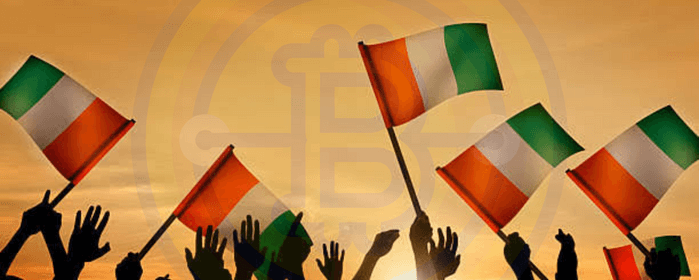 The largest cryptocurrency exchange by volume in the world, Binance, is steadily expanding its services to Africa, Asia, and other regions of the globe. The CEO is on a mission to spread cryptocurrency and web3 adoption to promote greater crypto and web3 usage.
Working on adoption, all around the world. https://t.co/bnvmKXmaTE

— CZ 🔶 Binance (@cz_binance) July 5, 2022
The population of Africa is overwhelmingly unbanked. The numerous hassles associated with using traditional banking systems and the lack of access to appropriate technology are the main causes of this. Between 10 and 20 percent of Africans' lives are expected to be impacted by Binance.
That's a lot of people in a continent with over a billion people. The blockchain's technological solutions will enable people to transact more quickly and from any location. For this reason and more, the CEO of Binance met with the President of Côte d'Ivoire (Ivory Coast).
Africa is primed for crypto adoption. 10-20% banked. Need financial access and inclusion. Blockchain provides that with a smart phone.

— CZ 🔶 Binance (@cz_binance) July 6, 2022
Similarly, Binance recently signed a Memorandum of Understanding (MoU) with the Securities and Regulator Exchange of Cambodia (SERC) in order to boost the development of Cambodia's digital economy.