The Securities and Exchange Regulator of Cambodia (SERC) and Binance, the largest cryptocurrency exchange in the world, has signed a memorandum of understanding (MoU).
The official release states that Binance and SERC will collaborate to create national regulations for digital assets. By utilising Binance's technical know-how and practical experience, SERC hopes to develop its own legal framework for the market for digital assets.
Additionally, the company will support Southeast Asian nations' digital asset enterprises and seek to develop a suitable legislative framework for the local market. Binance, however, vowed to start training programmes to spread awareness of cryptocurrencies and their advantages among more Cambodians.
Speaking about the development, H.E. Mr SOU Socheat, Delegate of the Royal Government in Charge as Director-General of SERC, expressed the hope that the collaboration with Binance would allow for the proper implementation of the digital asset innovation in Cambodia.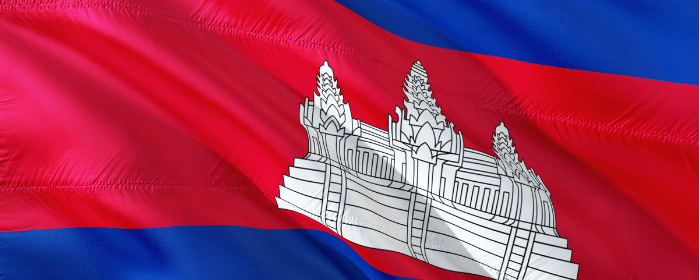 He continued, "SERC has not issued any digital asset license currently, but we are working to develop proper regulations and expect this MoU to be a stepping stone for our future regulatory work."
Cambodia has the potential to be a leading market in Southeast Asia, where the adoption of blockchain technology and digital assets is high, according to Gleb Kostarev, Regional Head of Asia for Binance.
"Binance hopes to add value to the Cambodian securities industry by providing extensive and professional knowledge of the digital asset market," he continued.
Binance keeps collaborating
Binance has apparently been growing its activities in Singapore as a result of CEO Changpeng Zhao's alleged close collaboration with local authorities. With the company trying to expand internationally, Binance's wallets increased by 240 percent in just two years. A lot of deal proposals are said to have been sent to the exchange during the market collapse.
The company is among the leading players seeking to ensure widespread awareness and adoption of cryptocurrencies and digital assets. In a recent development, the firm partners with the most-followed Tiktok creator, Khaby Lame to raise cryptocurrency, NFTs, and Web3 awareness. 
Similarly, a football icon, Christiano Ronaldo partners with the Binance crypto exchange in a bid to introduce his fans to Web3 and provide them with a compelling entry point into the world of NFTs.