Bitcoin (BTC) recorded a significant price decline last week, but it appears that not all Bitcoin investors are rushing to sell. BTC begins a new week in a precarious situation after experiencing its largest losses since November 2022.
While BTC/USD dropped around 10% from ten-month highs before the weekly candle closed, it is currently trading at $27,330 according to CoinMarketCap data. As BTC/USD price hovers around $27K, it now faces a battle for support from last month, there are hopes for the biggest Blockchain to recover yet they are getting slimmer, the bear market will not stop anytime soon.
Meanwhile, market participants hold mixed views on the outcome, with some expecting further downturns and others anticipating a return to multi-month highs. According to popular trader Daan Crypto Trades, Bitcoin spot premium is steadily back to the same levels, stressing that the funding rate is partly on the negative side but there is no need to panic for now. 
#Bitcoin Spot premium back to the same levels it was at previously while trading at this price range.

Funding rates slightly negative across the board. Nothing insane yet. pic.twitter.com/PNilkEqcpw

— Daan Crypto Trades (@DaanCrypto) April 24, 2023
In the same vein, senior market analyst at Cubic Analytics, Caleb Franzen, remarked that higher levels must return for bulls to gain the upper hand. 
He further argued that Bitcoin has been apparently unable to break and stay above $27,820, which is bad that bears may likely take over in the long run. 
#Bitcoin has been unable to break and stay above $27,820 (green range), which is a key level I've been sharing.

For short-term momentum to shift in favor of the bulls, I think we need to see price get (and stay) above this range.

It continues to act as resistance… pic.twitter.com/Rs4Gjz7L3s

— Caleb Franzen (@CalebFranzen) April 24, 2023
It appears that the recent price correction has reduced the greed in the crypto market amid warnings of a more significant corrective move.
There is no mincing word that BTC price will be shaped by this week's macroeconomic triggers including corporate earnings and U.S. economic data releases focusing on GDP and jobless claims.
Other indices to watch out for include the March Personal Consumption Expenditures (PCE) Index on April 28.
Altcoins Tumble Amid Bitcoin Corrective Move 
The Bitcoin (BTC) reversal does not spare altcoins as prices tumbled following BTC's significant pullback. Meanwhile, the process-tracing pattern shows that BNB, ADA, XMR, and TON could be the first to recover.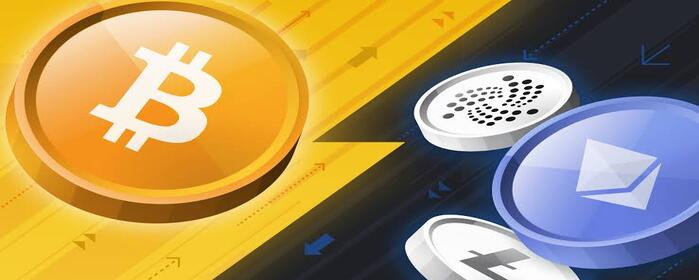 It is instructive to state that Bitcoin (BTC) is likely poised to end the week with a substantial drop of around 9%, indicating that some traders might be cashing in their profits, fearing a return to a downtrend.
Analysts have predicted that Bitcoin could reach the $26,600–$25,000 range, where buying interest may increase. Traders are hereby urged to trade with caution.