In Wednesday afternoon trading in Asia, Bitcoin led the way with a 2.11% gain over the past 24 hours, followed by Ether with a 1.11% increase. Most other top ten non-stablecoin cryptocurrencies also saw gains, with the exception of Binance's BNB and Tron. Litecoin experienced a boost ahead of its halving event, the first since August 2019, which took place late Wednesday evening in Asia.
Bitcoin Regains a Little Ground 
Bitcoin saw a 2.11% increase over the past 24 hours, reaching $29,543 by 4 p.m. in Hong Kong, according to CoinMarketCap data. This brought its weekly gains to 1.11%. The world's largest cryptocurrency bounced back after dipping below the $29,000 support line to a low of $28,657.02 overnight, making it the biggest gainer in the last 24 hours.
Earlier in the day, Bitcoin came close to breaking through the $30,000 resistance level following Tuesday's announcement that software developer MicroStrategy intends to sell $750 million of stock.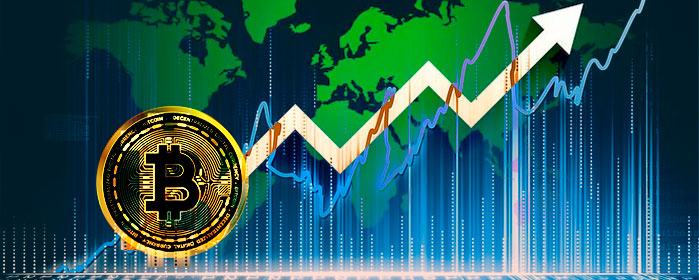 In the past 24 hours, Ether, the second-largest cryptocurrency in the world, saw a 1.11% increase to $1,854 and has experienced a 0.06% rise over the week.
BNB, the native token of Binance, the world's largest crypto exchange, experienced a 0.43% decrease to $244.53 but has seen a 2.89% gain over the last seven days. On Tuesday, Binance launched Binance Japan K.K., which offers 34 coins and is now the largest exchange in Japan by token offerings.
Despite China's ban on crypto, it remains Binance's largest market, with users trading approximately US$90 billion worth of cryptocurrency-related assets in May, according to the Wall Street Journal.
Litecoin saw a 0.77% increase to $91.14 over the past 24 hours, bringing its weekly gains to 1.57%. Later on Wednesday, the Litecoin halving event is set to take place, which is expected to reduce mining rewards, increase its scarcity, and potentially boost its price. 
The total crypto market capitalization rose by 1.50% to $1.18 trillion, while the crypto market volume experienced a 20.45% jump to $38.86 billion in the last 24 hours.