It's clear that traders are not certain where Bitcoin is headed to. The digital asset has been trading sideways for the past few days after its 3rd successful halving event.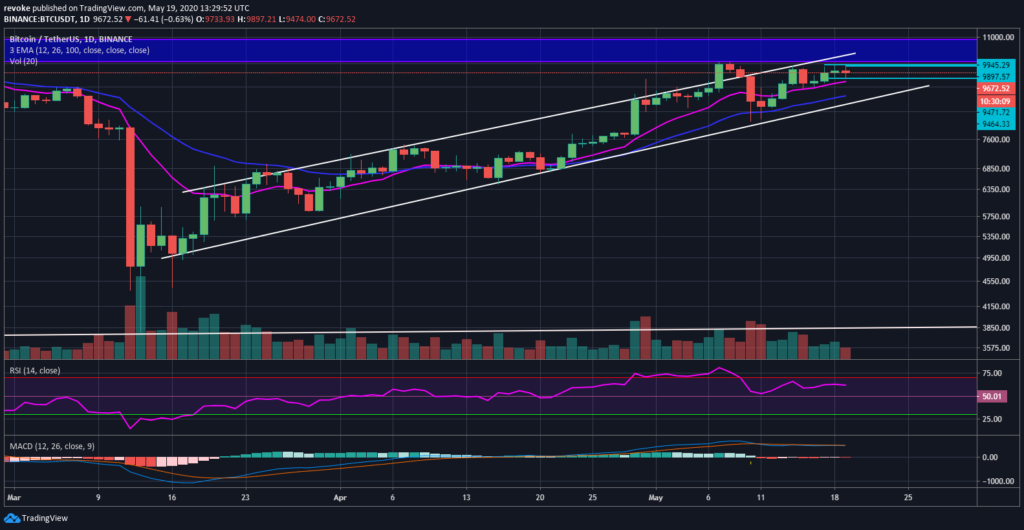 Bitcoin is currently trading at $9,650 and has been trading between $9K and $10K for a while now. Bull and bear breaks have seen no continuation. Usually, when Bitcoin starts crashing, the bulls will appear to buy the dip and when Bitcoin is breaking out the bears quickly crash it back down. It seems to be a repeating pattern but trading volume is decreasing every day.
This indicates that a bigger move is bound to happen soon but it's unclear who will be the favorite.
Several Bullish Indicators Seem To Suggest Bitcoin Will Break $10,000
The uncertainty around Bitcoin's price is not stopping other indicators from showing bullish signs. It seems that the interest in Bitcoin is increasing significantly not only in social media but also in terms of volume. Searches on Google for Bitcoin are now higher and 'buy bitcoin' searches have hit a high not seen since March 2019.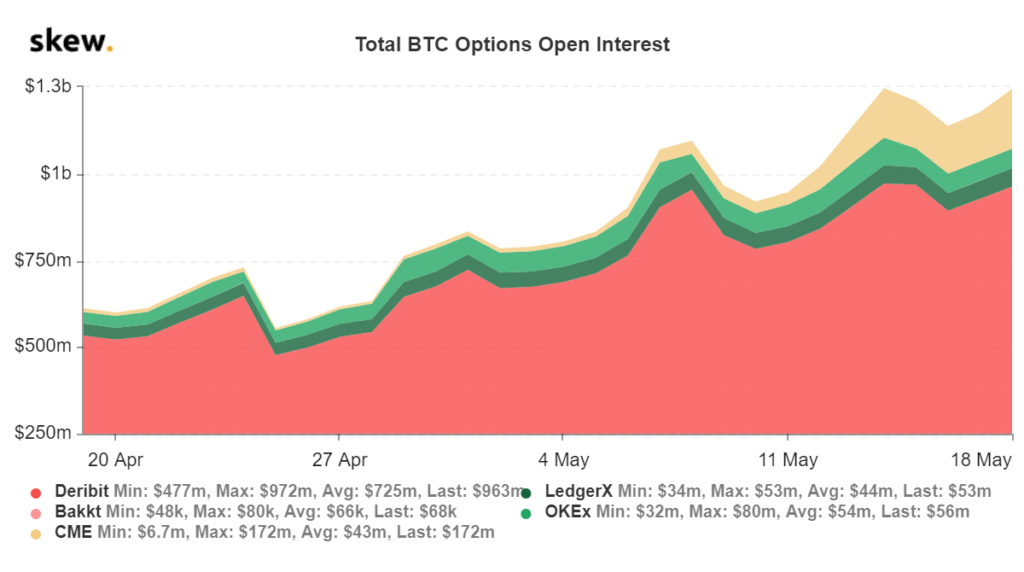 Bitcoin's open interest has also been increasing significantly over the past month with BitMEX leading the market. Bitcoin Long positions also seem to be dominating the market as BitMEX, Bitfinex and Binance have far more long positions than shorts.
Clearly, a lot of indicators are bullish but why is Bitcoin having such a tough time breaking above $10,000?
The area between $10,000 and $10,500 is a crucial resistance area where Bitcoin has been rejected several times in the past. Bulls will need to work extra hard if they want to break and stay above this area. They are hoping to see a huge increase in trading volume while breaking above $10,000. They would also like to close above $10,000 on both the daily and weekly charts.
The weekly chart clearly shows all the past rejections and how Bitcoin eventually crashed after each rejection. This rejection seems to be different so far as it was not followed by an immediate crash and Bitcoin is trying to break above $10K again. There is also a volume difference that should help the bulls.
Either way, the long-term outlook for Bitcoin is looking great at least in 2020 and even if bulls fail to climb above $10,000, they can still easily set a higher low on the weekly and monthly charts and eventually create uptrends.