During Friday afternoon trading in Hong Kong, Bitcoin and Ether experienced a decline, along with the rest of the top 10 non-stablecoin cryptocurrencies by market capitalization. Despite this recent sideways movement, Bitcoin remains in a bullish position as long as it stays above the $27,500 mark. 
Bitcoin Stays Up as Other Cryptos Fell
During afternoon trading in Asia, Bitcoin remained relatively stable, trading at $29,397 as of 4:30 p.m. in Hong Kong. This comes after a brief rally to a weekly high of $30,144 on Tuesday. If Bitcoin can maintain a price above $27,500, it has the potential to reach $31,000-$32,000. 
Additionally, there is a pivot point at approximately $28,200 that could provide strong support. If this support holds, the price of Bitcoin could potentially rally and even break out.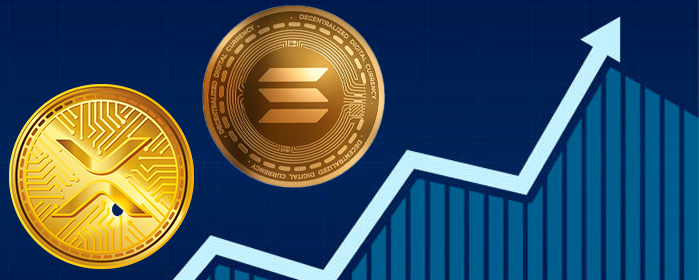 If the current trendline is broken, it could indicate the end of a long-term uptrend that dates back to the regional banking crisis in the US, when Silicon Valley Bank, Metropolitan Bank, and Silvergate closed their doors. In the broader crypto market, Ether experienced a 0.16% decline during afternoon trading in Asia, falling to $1,848 and remaining below the $1,900 support level since July 23rd. 
Solana's SOL token saw the largest gain among the top 10 cryptocurrencies, rising 0.92% to $24.49, followed by XRP, which increased by 0.72% over the past 24 hours to $0.6308. Litecoin suffered the largest loss, dropping 1.03% to $83.02, followed by BNB, which lost 0.57% to $240.43. 
Total crypto market capitalization decreased by 0.11% over the past 24 hours to $1.17 trillion, while market volume fell by 17.77% to $25.42 billion, according to data from CoinMarketCap.
For the second day in a row, Bitcoin's 24-hour non-fungible token sales increased, rising by 8.35% to $348,449. According to CryptoSlam, the network remains the seventh-largest blockchain in terms of 24-hour NFT sales volume.