Bosch Global has partnered with a German Artificial Intelligence (AI) lab, Fetch.ai to establish the Fetch.ai Foundation. Bosch is a renowned global technology and services provider, and it now aims to dig deep into the web3 world. The Fetch.ai foundation is projected as a new web3 foundation focused on promoting the use of the web3 technology in real-world use cases. These use cases will cover and cater the needs of consumers and industries. The project's cost is set at $100M by both involved companies.
On their Twitter handle, Fetch.ai stated,
We are thrilled to announce that @Fetch_ai, in collaboration with our partner @BoschGlobal, are forming a new https://t.co/kJ9URVpOul Foundation to boost development of #industrial applications based on #AI and #Web3 technologies!

👉 https://t.co/w1JDSrG2lo pic.twitter.com/AuL6S1RuSL

— Fetch.ai (@Fetch_ai) February 21, 2023
"We are thrilled to announce that Fetch.ai, in collaboration with our partner Bosch Global, are forming a new Fetch.ai Foundation to boost development of industrial applications based on AI and Web3 technologies!"
The new platform will prioritize transparency and technology integration in its working model. Also, it will work on a three-tier governance structure. The platform is taking inspiration from the Linux Foundation for its decentralization principles and technological advancements. Nonetheless, Fetch.ai Foundation will target long-term goals to improve the quality and performance of existing networks.
Web3 and AI are revamping the modern technological world. Therefore, more and more companies are trying to explore the use and integrate these technologies for more efficient working models. A similar initiative is taken by Bosch and Fetch.ai that will work in favor of the broader web3 space.
Fetch.ai Foundation – A New Chapter in Web3!
The Fetch.ai Foundation will be designed to optimize its technology and ecosystem's evolution through active contribution and participation from its members. Therefore, the board of Fetch.ai Foundation will comprise of Bosch and Fetch teams. Their primary goal will be to empower and strengthen the strategic aspects of the foundation. These teams will enhance the infrastructure of the platform and make it excel in AI.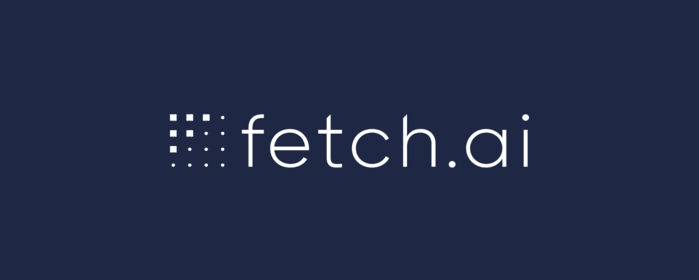 The Chairperson of the Fetch.ai Foundation, Bosch, said:
"Bosch, as one of the worldwide leaders in industrial engineering and mobility solutions, sees the huge need for smarter technologies and governance to cope with the challenges coming with ever more connected ecosystems regarding safety/security, privacy, and data ownership."
Humayun Sheikh, Fetch.ai CEO & Founder, added:
"This is an exciting phase in Fetch.ai's journey as we will see our Web3 tech products enabling real-world industry applications with partners such as Bosch. Bosch will also help us fast-track Web3 adoption in the industry and encourage other industry players to join us in this journey."
Bosch is looking at Web3 technology as an enabler to achieve its strategic objective. On the other hand, Fetch.ai, has been building infrastructure for the Web3 technology stack that will unlock new peer-to-peer business models. The partnership seems to be an exciting prospect in the world of AI and web3.
However, it is yet to be seen how it folds out in the longer run for both platforms. However, they are confident that the foundation's establishment will unlock new business opportunities, and establish a sustainable ecosystem for consumers. It will also lead the way for other companies and platforms to explore web3.