Cryptocurrencies are gradually but surely becoming a direct player in the global economic structure. There are renowned cryptocurrencies, like Bitcoin, Ethereum, and Ripple that have made a name for themselves in recent times. Today, millions of people are trading and investing in different crypto tokens. They are also amassing hefty profits on a regular basis. However, things were not always the same for cryptocurrencies.
Digital currencies were talked about for a very long time. But no such model was gaining recognition and acceptance in the economic sector. However, the emergence of Bitcoin was a breakthrough in the financial sector. It has been well over a decade since the creation of Bitcoin. A commodity that started from only a few dollars is now valued at around $60,000.
It was not until 2017 when Bitcoin had its break. It was in that year that Bitcoin surpassed the $16,000 mark, and the entire global financial structure was in a state of utter shock. People who had invested a few hundred bucks a few years back were now becoming millionaires. There was no such profitable example in history that could compete with Bitcoin. Even the trillion-dollar forex industry was awestruck by the success of Bitcoin.
However, Bitcoin then had a few inconsistent patches but it made a comeback yet again. This time, defying all odds and surpassing the $50,000 mark. Bitcoin became an internationally recognized entity, and its inflation gave a huge financial edge to many sectors around the globe. During the global pandemic, the crypto market flourished significantly. The likes of Bitcoin and Ethereum went up by a significant percentage. More and more investors hopped on the crypto bandwagon, and it was a truly defining moment for the new concept.
How is Bitcoin distinctive?
The success of Bitcoin is not only confined to a particular reason. However, the faulty and ill-functioning traditional banking and currency system was a major force in driving crypto's popularity. Investors and traders were tied to the limitations posed by the centralized banks. These banks not only charge heavy fees but also keep a regulatory check on the flow of cash. This majorly compromises the sanctity and privacy of the users.
Thus, Bitcoin gathered the international community at a unified economic platform, and ensured usability and feasibility for them. It is not only decentralized but also gives an opportunity to investors to make a considerable profit through its use.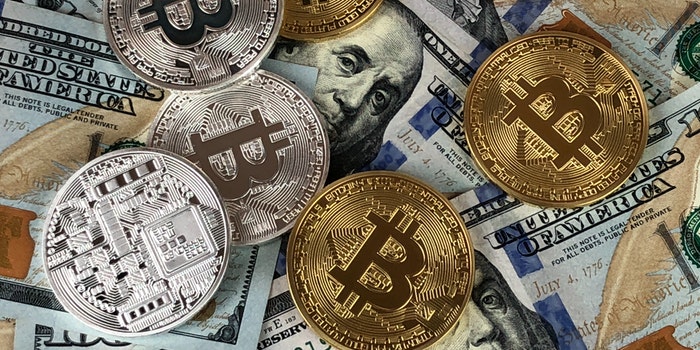 The inclusion of Bitcoin in different sectors
The popularity of Bitcoin can be deemed from the fact that major international brands and organizations, like Tesla are now accepting payments and transactions via Bitcoin. Cryptocurrencies are widely recognized in different sectors and industries. These include entertainment, fashion, sports, retail, finance, and so on. This inclusion of crypto as a payment gateway meant that it is now a recognized and accepted mainstream financial commodity. On the other hand, Gold is becoming an old-school and traditional form of investment. Moreover, its dependability on global factors for price determination has caused major problems for the investing sector. The profit margins of gold are negligible as compared to that of cryptocurrencies, especially over the last year.
Another perspective on this debate is that cryptocurrencies have been largely dismissed until the boom of Bitcoin. On the other hand, gold is an established and accepted commodity since many centuries. Thus, a relatively new concept cannot replace gold in a year or so. With over 6,700 cryptocurrencies in the world, Bitcoin can soon face a competition over its dominance. Moreover, its volatile nature can also result in a huge loss of value at any point in the future. Another factor for this is that many big players are involved in the Bitcoin fiasco. Most of them are seeing it as an investment, and holding it. They are constantly adding Bitcoin in their balance sheets. However, the limited number of Bitcoin this can cause a major disruption in the market.
The death of Gold
Around 50 years ago, Gold was abandoned as the official foundation of global currencies. This was a major development in the recent times, as gold was a recognized asset since several centuries. This changing was a consequence of the two world wars, and the economic shake-up that occurred after them. Since then, the US Dollar become the standard global currency. It is used for trading, helping, and exchanging of assets within countries. A specified amount of Dollar was calibrated for Gold, which till this date continues to fluctuate. However, Gold never really became irrelevant to the global economic structure. Central banks have continued to hold and store Gold. Its reputation is still shiny and bright in terms of its financial value.
Bitcoin is a virtual asset which can only be exchanged, unlike Gold. However, the use of the ledger and blockchain technology dignifies the use of Bitcoin, and presents it as a modernized concept. Bitcoin and other cryptos cannot be manipulated or controlled which makes them a valuable asset in these testing times. On the other hand, the value of Gold has downgraded after peaking in the last year. It has been unable to compete with the soaring value of Bitcoin and other cryptocurrencies. Therefore, it can be said that may be at some point in the future Bitcoin will replace Gold as the ultimate asset and wealth. However, coming few years will pose more clarity on this debate.