The recent performance of the crypto market has shocked the investing sector. People have lost hundreds and thousands of dollars. Many argue that crypto is a scam or has a lot to improve. But there are a few sane voices in the industry that have explained how this is just a normal occurrence in the crypto world. Similar views were shared by Charles Hoskinson, who explained that it has been the same since 2011 for cryptocurrencies.
Charles Hoskinson tweeted that "we are in the panicked blood in the street phase" while addressing the current situation of the market. Moreover, he also released an 18-minute long YouTube video to talk about the happening in the market. Starting up, Hoskinson told that over the last decade he has witnessed some major ups and downs in the digital asset industry. He also gave the example of Bitcoin which started from $1, and its price fluctuated severely over the years.
Charles Hoskinson Explains How This is Not the end of the Road for Crypto!
The founder of the Cardano Blockchain says that he has been around for years. Within this time, the market has collapsed and risen numerous times. Many investors are being pessimistic but this is just the routine for crypto.
If this is your first cryptowinter, then welcome. Been through many since 2011 and they always hit like a cold ice bath. We are in the panicked blood in the street phase. It clears in weeks to months as a bottom is found. Then a long climb up the ladder https://t.co/R1QMF0NgRI

— Charles Hoskinson (@IOHK_Charles) May 12, 2022
Furthermore, Charles Hoskinson argues that institutional investors are looking for suitable investment prospects. Also, there is a strong division between retail and institutional investors. Institutional investors are happy to receive a 10-15% return on their investment of trillions of dollars. But they are growing unsure of crypto.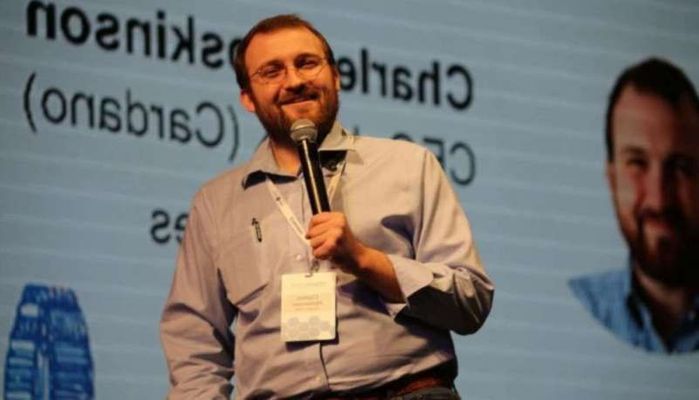 Charles Hoskinson made a point that inflation has plagued the global economy. Crypto can possibly act as a hedge against inflation. But the problem is that the rich are getting richer, as money is being transferred from poor to rich. This is why retail investors are short on funds. Hoskinson explains that retail investors are holding their crypto assets to combat the rigged global economic structure. But at the same time, institutional investors are dumping crypto after citing it as a high-risk asset.
Additionally, Hoskinson says that cryptocurrencies are meant to restore credibility and stability in the global monetary system. But institutional manipulation is hurting the crypto industry like nothing else. He suggests that the community has to show resilience and stand on the principles to have fruitful outcomes in the longer run. He also discussed his own coin, Cardano (ADA), and told how he has complete faith in the token despite its underperformance. Lastly, he emphasized that crypto and blockchain have come so far and it is bound to succeed in the future despite these shortcomings.