The Financial Times reported on Sunday that two of the world's largest investment banks have made a huge investment in cryptocurrency trading platform Elwood Technologies.
In a collaboration between crypto-native funds and traditional financial institutions, US banking giant Goldman Sachs and British powerhouse Barclays participated in a $70 million funding round of Elwood Technologies LLP, the cryptocurrency trading platform founded by billionaire Alan Howard.
Other investors include Dawn Capital LLP, divisions of Commerzbank AG, and Galaxy Digital Holdings Ltd., the crypto merchant bank led by billionaire Michael Novogratz, according to Elwood.
This is the first time Elwood Technologies has received outside funding, valuing the six-year-old company at around $500 million.
A sign of long-term adoption of digital assets
As financial institutions and private equity investments continue to pour funds into the digital asset space, crypto analysts see the latest news as yet another positive sign for the long-term mainstream adoption of cryptocurrency and other types of digital assets.
Goldman Sachs' global head of digital assets, Matthew McDermott, stated that as institutional demand for cryptocurrency grows, the bank has been actively broadening its market presence and capabilities to meet client demand and that the latest investment in Elwood demonstrated the bank's "continued commitment" to the digital asset space.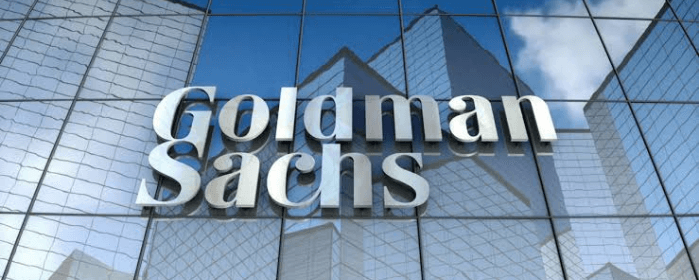 The decision by Goldman and Barclays to invest in Elwood is part of a larger trend among large financial institutions to meet clients' growing demand for crypto trading and investment services.
It should be noted that Goldman has recently dealt with cryptocurrencies, having issued its first bitcoin-backed loan facility and collaborating with Coinbase to offer bitcoin-backed credits.
Elwood was founded to meet the needs of institutions seeking exposure to digital assets, but the platform is now entering a new phase "to provide broader mass market involvement," according to Chief Executive Officer James Stickland.
Despite the current decline in cryptocurrency markets, Elwood predicts that traditional financial institutions such as hedge funds and banks will continue to be interested in investing in cryptocurrencies.
However, Elwood's investment round had already been agreed upon and was in action prior to the recent decrease in the cryptocurrency market cap, which according to CoinMarketCap has seen over $1 trillion vanish within the period.
Elwood's CEO disregarded the decline, referring to the funding as "another confirmation of the durability of crypto."
"Financial institutions that invest in us are not anticipating enormous returns within 15 minutes, they are investing in the infrastructure. I believe it is a message of reassurance," he said.