Bitcoin, along with several other cryptocurrencies is falling significantly over the last few days. Bitcoin has approached the $30,000 mark for the first time in nearly 12 months. The market is tumbling, as coins are shedding a higher portion of their valuation. The uncertainty of the market has forced investors to reevaluate their positions.
Additionally, billions of dollars have been liquidated from the market. Several investors are reluctant to believe that this is just a mere correction. The term "buy the dip" is also becoming quite relevant for market enthusiasts. Also, the volatility of the market has shown its colors, and several investors are in huge losses. Many investors are confused about whether it is the right time to take an entry into the market or are they rushing in because of the fear of missing out.
Experts Blame Inflation and War For the Downfall of Cryptocurrencies
Bitcoin has dropped more than 50% in its valuation since November, last year. In addition to this, Ethereum, Cardano, and Solana have also suffered. The headline was the performance of Terra (LUNA), as the coin fell to under $1 within a couple of days. The stablecoin of Terra, UST has also crashed in the past couple of days.
Even though the market crash is not of the same magnitude that was observed in 2018, it is still causing a severe disruption in the crypto community. But experts believe it could still get worse from here. Some investors are holding in hope for a comeback, and some have opted out in a losing position to avoid further loss.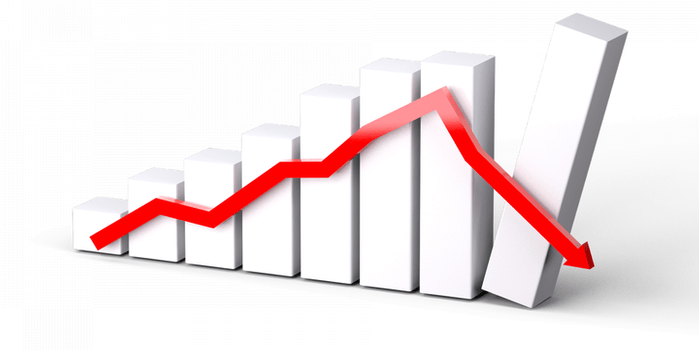 The increasing global inflation is causing a major stressing situation in the crypto industry. Slow economic growth and increasing regulatory checks are having a toll on various financial markets, including stocks and cryptos. Alongside this, the decision of the Federal Reserve to increase interest rates also took cryptocurrencies by a surprise. The recent global events, like the Russian invasion of Ukraine, have also had a negative impact on cryptocurrencies.
Some experts also believe that this bearish sentiment in the market could prevail for the next two years. However, there is also a chance that things could even get worse during these times. There are calls for $25,000 or even $20,000 before bouncing back up.
Under these circumstances, dip buyers are considering an entry quite risky at this point. But at the same time, they believe that they might miss out on an opportunity if the crypto market bounces back from here. Experts are advising that buyers should decide on a fixed price and buy-in parts to mitigate risks.