The potential approval of Bitcoin ETFs in the United States seems to be just around the corner. This is a development that could profoundly transform cryptocurrency investment and the blockchain industry itself.
According to Coinbase, one of the world's leading exchanges, the arrival of Bitcoin ETFs not only signifies the opening of new horizons for investors but could also alter the way institutions and investment funds participate in this market.
One of the highlights is the potential inclusion of new investor classes, such as registered investment advisers (RIAs), retirement funds, and institutions that previously lacked access to cryptocurrencies.
This change in accessibility could broaden the investor base and attract additional funds to the Bitcoin market.
Beyond the influx of new capital, Coinbase argues that ETFs will facilitate the participation of large fund managers and institutions by removing previous restrictions.
This easing of restrictions would result in improved liquidity and a more efficient price discovery process for all market participants.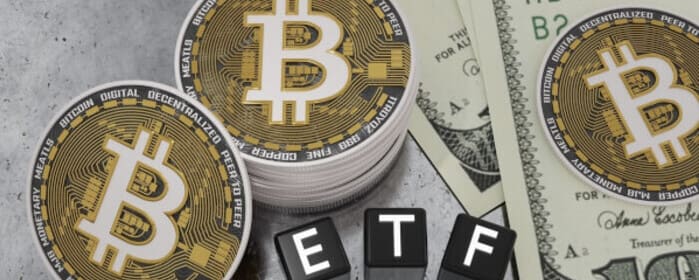 A Single Bitcoin ETF Could Inundate the Market with New Capital
David Duong, head of institutional research at Coinbase, emphasizes that this aspect could have a positive impact on the stability and efficiency of the BTC market.
Furthermore, Coinbase also raises the possibility that the approval of a Bitcoin ETF could pave the way for the creation of new financial products related to cryptocurrencies.
Compliance with regulatory and compliance requirements could open opportunities for additional financial innovations, multiplying options for accredited investors and fostering greater diversification in the market.
In terms of long-term impact, Coinbase suggests that the introduction of Bitcoin ETFs could have a significant effect on the total market capitalization of cryptocurrencies, adding billions of dollars.
This growth would be linked not only to increased investment but also to laying the foundation for a more regulated environment and sustained demand over time.
For many, Bitcoin emerges as an attractive option, especially compared to the volatility in the U.S. Treasury bond market and the vulnerability of the banking sector in the country.
Thus, market participants perceive the attention around Bitcoin ETFs not only as an evolution in the cryptocurrency market but also as a response to the changing needs of investors in an environment that tends towards hostility.