The most prominent cryptocurrency trading platform in the United States, Coinbase, has joined the growing list of organizations that support Ripple Labs in the company's ongoing legal dispute with the Securities and Exchange Commission (SEC).
Ripple was sued by the SEC at the tail end of 2020 on charges that it traded XRP as an unregistered security. Coinbase is now joining the Blockchain Association, an industry lobbying organization, SpendTheBits, a cryptocurrency payments service that utilizes XRP, and John Deaton, a lawyer, in an effort to strengthen Ripple's case against the SEC.
Earlier today, @coinbase asked Judge Torres for permission to file an amicus brief in the SEC case over XRP. Our point in pretty simple: this is a textbook case of just how critical fair notice is any reasonable notice of due process under law. 1/3 pic.twitter.com/qhSSGrNgJK

— paulgrewal.eth (@iampaulgrewal) October 31, 2022
In a series of tweets posted on October 31, Coinbase's chief legal officer, Paul Grewal, said that the exchange had sought the presiding court for permission to write an amicus brief. Grewal went on to argue that the case was a classic instance of precisely how important fair notice is.
In addition, Coinbase claims in its motion that the SEC has been unable to keep up with the lightning-fast speed of the cryptocurrency sector.
In the filing, it is said that the present administration of the SEC, rather than engaging in rulemaking, has tried to extend the SEC's jurisdiction over the cryptocurrency business by ad hoc enforcement proceedings asserting on a retroactive basis that already-trading digital assets are really securities subject to SEC regulation.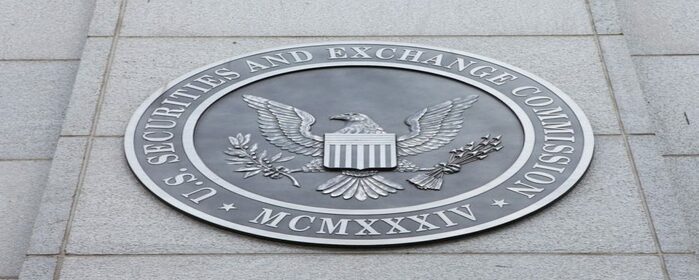 Coinbase added that these digital assets were previously recognized by the market to be commodities regulated by the Commodity Futures Trading Commission ("CFTC") or other non-securities.
How The Ripple vs. SEC Case Is Going
The issue of whether the SEC has provided enough notice before commencing legal action against the sale of digital assets arises in the absence of SEC standards for the crypto business. According to Coinbase's Amicus Brief, this renders a summary decision inappropriate.
Despite CEO Brad Garlinghouse's assurances, the United States Securities and Exchange Commission (SEC) case against Ripple might take many more months to resolve.
There has been a lot of back and forth, and Garlinghouse has called this lawsuit a bellwether for the whole U.S. crypto sector. He also said that by the middle of November, the judge would have received all briefs.