Changpeng Zhao, also known as "CZ," the founder and CEO of Binance, the world's largest cryptocurrency exchange by transaction volume, has stated his willingness to assist the new CEO of Twitter, Elon Musk, in bringing the social networking site into Web3.0.
Elon Musk just finalized the $44 billion acquisition of Twitter to take over as the company's new CEO, sacked the top three executives, and reportedly dissolved Twitter boards to become the company's sole director.
However, the Binance crypto exchange, which invested $500 million in Musk's possession, has stressed several reasons for supporting the deal.
A Push For Global Free Speech on Twitter
In a Monday interview with CNBC's Squawk Box, Binance CEO stated that he supports the acquisition because Twitter is an important forum for entrepreneurship and global free expression, and that he uses Twitter "very heavily."
"We want to make sure that #crypto has a seat at the table when it comes to free speech," says @cz_binance on @binance investing $500M into @elonmusk's purchase of @twitter. "We want to help bring @twitter into Web3 when they're ready." pic.twitter.com/BmbWJqXvul

— Squawk Box (@SquawkCNBC) October 31, 2022
"We want to make sure that crypto has a seat at the table when it comes to free speech," CZ maintains. "There are also more tactical things like we want to help bring Twitter into Web3."
He further says that the global crypto corporation wants to help solve those immediate problems, such as billing for memberships and so on, which can be done very quickly and universally by utilizing cryptocurrencies as a form of payment.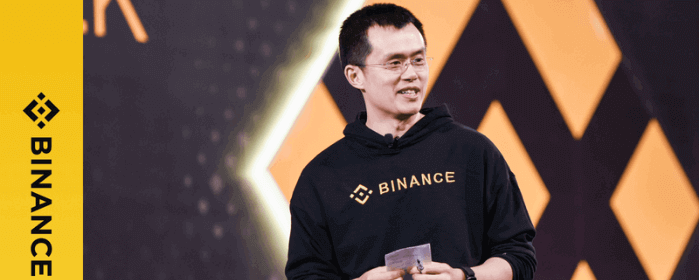 The issue of spam bots, which almost caused the Tesla CEO to abandon his takeover bid, was one that Binance was reportedly looking at potential crypto-related solutions to.
Elon Musk frequently tweets his opinions about the cryptocurrency industry, which has a significant influence on the market. As predicted by Binance CEO CZ, the addition of cryptocurrencies to the site is thus anticipated to have an effect on the crypto markets and be advantageous for the exchanges.
The cryptocurrency community, however, is hoping that Elon Musk would utilize DOGE as a tipping system, much like how Bitcoin (BTC) and Ethereum (ETH) are used–as a result of his obvious likeness for the dog-themed token.
Musk's comments on Dogecoin pushed the decentralized finance (DeFi) token's price skyrocketing, and as the Twitter purchase neared, the memecoin gained 115% in a week to recapture a 5-month high.