Renowned social media platform, Twitter, is planning to launch crypto and stock trading options in collaboration with the eToro trading platform, this was announced by both parties on their social media and published in several news sites like CNBC and Yahoo, as a piece of exclusive news. 
Proud to partner with @Twitter to bring Twitter users closer to the markets. https://t.co/Ker7YaPUF6

— eToro (@eToro) April 13, 2023
It was gathered that Elon Musk's app is seeking to penetrate financial markets. The proposed new features will be available through partnerships with popular trading platforms such as eToro and the Nasdaq-owned platform, TradeIt. 
However, users will be able to link their trading accounts to their Twitter profiles, allowing them to buy and sell stocks and cryptocurrencies without having to switch between different apps or platforms.
There is no mincing word that the move by Twitter is part of a larger trend in the tech industry, where companies are looking to diversify their offerings and provide more value to their users. 
It was gathered that the new financial features can be accessed through a "view on eToro" tab, thereby directly linking users to eToro's trading platform. 
More importantly, the partnership will mark the first critical deal for the social media giant since Elon Musk became the CEO after buying Twitter for $44 billion in 2022. 
Recall that Musk once touted that he will make Twitter a super app with a view to building an ecosystem for the satisfaction of users. It appears that the coast is getting clearer as Elon continues to include new technology into the app, maybe one day he would decide to create his a blockchain for Twitter.
With the increasing popularity of cryptocurrencies and the stock market, it would be a valuable addition for Twitter to offer these options to its user base.
Pros and Cons of Crypto and Stock Trading on Twitter
While the proposed agreement is a positive development for the crypto market and tech growth, there are also some potential risks and challenges to consider.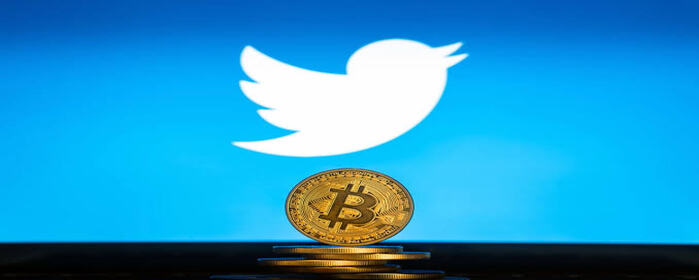 One concern is the potential for scams or frauds, as users may be more susceptible to these types of schemes when conducting transactions through social media platforms, especially now that scam has become a major issue in the crypto space. 
In the same vein, users may become too reliant on these trading features and lose sight of the risks involved in investing in the stock market or cryptocurrencies. It's thus important for users to brace up for these challenges.
It remains to be seen how these features will be used and effectively managed in order not to aggravate the scam and hacks that have afflicted the digital asset space.