After the bell on Tuesday, Coinbase disclosed first-quarter earnings that fell short of analysts' revenue projections. Shares tumbled more than 15% in after-hours trading, adding to a 12.6 percent decrease during regular trading hours before the findings were released.
Since late March, the company's stock has lost more than 70% of its value, as a larger decline in IT companies and the value of cryptocurrencies struck Coinbase particularly hard. The most popular cryptocurrency, Bitcoin, momentarily fell below the symbolic price level of $30,000 on Monday and is down more than 30% this year only.
Bitcoin accounted for 24 percent of trade volume among Coinbase's crypto assets, up 16 percent from the previous quarter but down 39 percent from a year ago.
Due to economic and geopolitical worries such as fears of growing inflation and the impact of the Ukraine war, the cryptocurrency market has been roiled by extraordinary volatility, resulting in a dramatic reduction in their prices.
The market situation
Bitcoin has roughly halved since reaching a record high in November of last year, as the world's largest digital asset has been a key target of governments and regulators attempting to crack down on privately controlled currencies, as well as anxieties from both large and small investors. For the three months ending March 31, Coinbase reported a 35% drop in overall revenue to $1.17 billion. According to Refinitiv IBES data, analysts predicted revenue of $1.48 billion. Trading volumes declined to $309 billion in the March 31 quarter, down from $335 billion the previous year.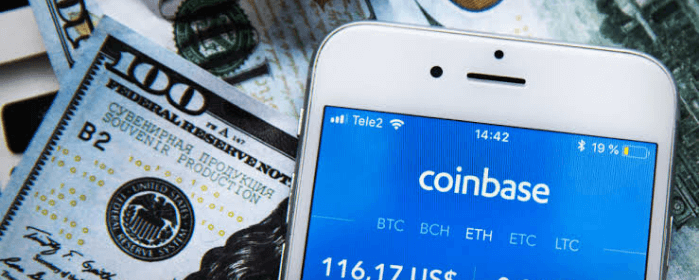 Volumes in retail trading fell 38 percent to $74 billion, while institutional trading increased 9 percent to $235 billion.
Coinbase looks unconcerned about the situation. Coinbase, on the other hand, does not appear to be concerned about the current plummet of its stock. Due to the volatile nature of cryptocurrency price movements, the company reiterated an earlier argument, reminding shareholders that its stock should be seen as a long-term investment. The company wrote in a letter to shareholders accompanying its earnings release that they feel that the present market conditions will not last, and they stay focused on the long term. It also stated that it is concentrating on the next generation of crypto opportunities outside of trading.
"While we continue to invest and enhance our core investment platform, the application era of crypto is upon us, led by NFDs and decentralized finance, and we are increasingly focusing our efforts on these market opportunities," Coinbase noted.