Sam Bankman-Fried claims in an "exclusive" interview with Steven Ehrlich, director of research for Forbes Digital Assets, that his rival Changpeng Zhao (CZ), CEO of Binance, was behind the demise of his former crypto empire FTX. 
CZ drew attention to FTX in a November 6 tweet in which he stated he would liquidate tokens issued by Bankman Exchange Fried's due to "recent revelations that have come to light." 
The same day, SBF confirmed that FTX did not experience liquidity issues and that the rumours circulated by its rivals were untrue and only intended to damage the company's reputation. This, in turn, increased market apprehensions regarding the FTX cryptocurrency exchange's financial stability.
Following the CZ's tweets, the exchange saw significant user withdrawals, and the platform's native token dropped significantly—by over 90% as a result of a fearful massive selloff. 
SBF, however, disclosed on November 8 that he had asked CZ and Binance for assistance in resolving the liquidity issues brought on by numerous user withdrawals. The exchange had to halt withdrawals to stabilize its reserve funds. CZ also confirmed the rescue deal, but he quickly pulled it back just three days later. 
"Well played; you won," SBF said in a tweet on November 10th, referring to CZ after he backed out of the FTX buyout talks.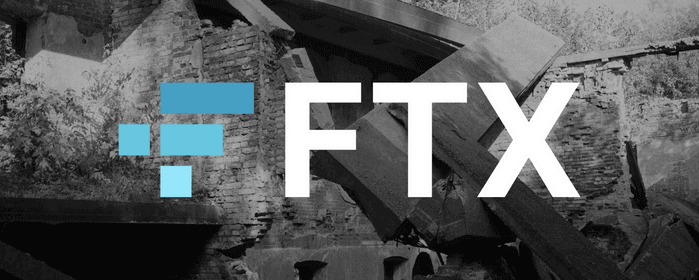 In the interview, Bankman-Fried tells Forbes that in retrospect, he does not believe the offer was genuine, in part because CZ "cared surprisingly little about the terms," including the price. 
SBF Pressured to Resign
Moreover, the former CEO of the troubled FTX cryptocurrency exchange reiterated his accusations that his rival was lying and insisted he was ignorant of the detrimental effects this would have on the crypto market and the larger industry.
According to the statements, Bankman-Fried, who had overall control over the FTX companies, claims that "a tight-knit group of lawyers and law firms that were coordinating with each other" pressured him into resigning–based on their messages to him.
He declined to comment on their intentions but pointed out the roughly $700 million in legal costs related to Enron's bankruptcy. However, Bankman-Fried reiterated earlier claims that he almost immediately regretted agreeing to step down and file for bankruptcy protection and that the company's US subsidiary, FTX US, was solvent and should not have been included in the filing. 
The collapse of the once-leading crypto empire is a significant loss for the entire crypto industry, as millions of clients lost money, resulting in a string of insolvencies for businesses exposed to FTX.
CZ later reiterated this when he claimed on Twitter that this was never a competition and that the demise of FTX was not a win for anyone.