The Dutch central bank (DNB) announced that it has fined Binance, the world's largest cryptocurrency exchange, 3.3 million euros ($3.35 million) for providing services in the Netherlands without being authorised to do so, according to a Reuters report on Monday.
In May 2020, the bank imposed a registration requirement on providers of cryptocurrency services because, in its opinion, there is a significant risk of money laundering or terrorist financing with regard to crypto services.
This has to do with the privacy provided by cryptocurrency transactions. It is more difficult to track whether the risk of unlawful money flows is adequately mitigated without this registration requirement.
The central bank says that it publicly warned the exchange in August 2021 and then imposed the penalty on Binance Holdings Ltd. in April 2022.
According to the DNB, Binance was in violation of Dutch money-laundering rules between at least May 2020 and December 1, 2021, and throughout that time, it had a competitive advantage over businesses that were registered with the DNB.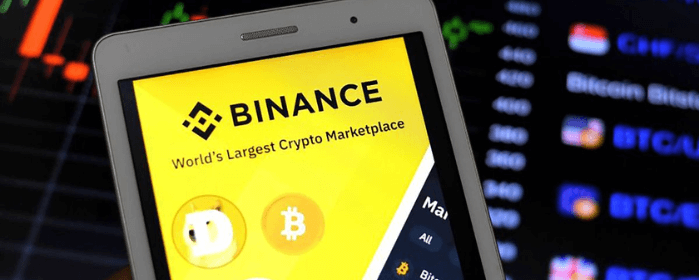 The violations committed by Binance, according to the central bank's official press, are punishable by a fine from the third category.
"This means that the administrative fine has a basic amount of EUR 2,000,000, a minimum amount of EUR 0, and a maximum amount of EUR 4,000,000," the bank noted.
The General Fine Setting Policy of DNB was used to calculate the administrative fine's size. Due to growing importance and responsibility, the fundamental quantity has increased.
Given that Binance has "a very large number" of users in the Netherlands and is the world's largest provider of cryptocurrency services with a daily trading volume of USD 13.7 billion, the bank increased the fine from 2 million euros.
Binance objects to the fine
In a statement, the central bank insisted that Binance had declared its intention to appeal on June 2, 2022.
However, the DNB stated that although it has not yet authorised Binance's registration; it has reduced the fine from the original 5 percent amount because the firm had been quite honest about its operations throughout the process.