The e-commerce giant company, eBay has acquired one of the most innovative non-fungible token (NFT) marketplaces called "KnownOrigin."
The deal's financial details weren't made public. As of June 22nd, according to eBay, the businesses had signed and completed the transaction.
To "empower a new wave of NFT creators, sellers, and buyers," eBay would combine its reach and reputation with KnownOrigin's "leading technology" and "one of the most inventive non-fungible tokens marketplaces."
According to the firm, this purchase is a crucial milestone in eBay's tech-led reimagination, ushering in a new era of digital collecting to the leading marketplace for collectables worldwide.
The relationship may draw a fresh group of NFT enthusiasts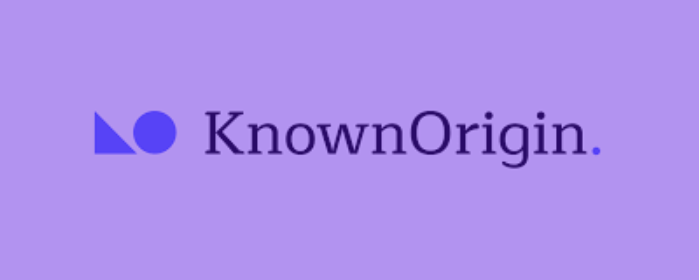 Artists and collectors may now create, purchase, and resell NFTs via blockchain-enabled transactions thanks to KnownOrigin, which was established in Manchester, UK, in 2018. Since its inception, KnownOrigin has experienced rapid growth as it transformed the way individuals make, acquire, and trade NFTs.
The co-founder of KnownOrigin, David Moore commented on the arrangement, saying that they started KnownOrigin to empower creators and collectors by enabling them to promote, sell, and collect one-of-a-kind, authenticated digital items.
"As interest in NFTs continues to grow, we believe now is the perfect time for us to partner with a company that has the reach and experience of eBay. With more than twenty-five years of building similar communities of passionate individuals, we are excited by the opportunity to bring a whole new audience on this journey."
He concluded that this marks the beginning of a new chapter in the history of KnownOrigin and that there has never been a better opportunity to concentrate on developing and creating with the eBay team. They will be able to draw in a fresh group of NFT creators and collectors thanks to this relationship.
Jamie Lannone, CEO of eBay, likewise applauded the passion and steadfastness of the NFT creators and collectors on KnownOrigin.
He claimed that KnownOrigin is the ideal complement to eBay's community of sellers and buyers since they have amassed an amazing, ardent, and devoted group of artists and collectors.
"We look forward to welcoming these innovators as they join the eBay community," Jamie Lannone concluded.