El Salvador president, Nayib Bukele, recently tweeted that a number of 44 nations are gathering in El Salvador to discuss financial inclusion, digital economy, and explore Bitcoin's prospects.
44 Countries Meeting in El Salvador Over Bitcoin's Prospects
El Salvador President Nayib Bukele stated on Twitter late Sunday night that a meeting of 32 central banks and 12 financial authorities from 44 countries will take place on Monday, May 16, to assess financial inclusion, the digital infrastructure, banking the unbanked, and El Salvador's Bitcoin rollout and benefits.
Tomorrow, 32 central banks and 12 financial authorities (44 countries) will meet in El Salvador to discuss financial inclusion, digital economy, banking the unbanked, the #Bitcoin rollout and its benefits in our country.

— Nayib Bukele (@nayibbukele) May 16, 2022
Nigeria, Egypt, Nepal, Pakistan, Bangladesh, Kenya, Uganda, Rwanda, Paraguay, Angola, Guinea, and Madagascar are among the central banks and authorities from developing nations. Crypto aficionados are looking forward to the meeting's debate and outcomes. This summit will almost certainly have a beneficial impact on bitcoin acceptance.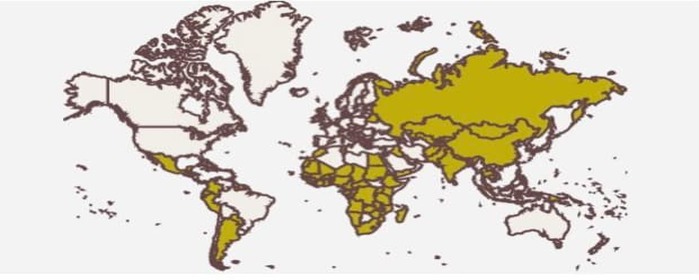 Shortly after President Bukele's official statement, Bitcoin Beach posted a map of the world with nations that have either already embraced Bitcoin or are participating in Monday's summit colored in, with the caption "Probably nothing." In its Twitter bio, the Bitcoin Beach account identifies itself as "the little community that helped Orange Pill the world's first Bitcoin nation."
The first country to embrace Bitcoin took 12 years, the second took about 8 months, and if Panama's president puts a new Bitcoin legislation into law, they will be the third roughly a month after the other. Countries from all around the world are currently gathering in El Salvador to explore assess to financial services and how Bitcoin adoption might help their own countries.
El Salvador likewise has bitcoin on its books, with over 2,000 bitcoins (worth over $60 million at current rates) acquired to far.