Next Earth, a sustainability-centric Metaverse with over 45,000 virtual landowners, announced a new partnership with Iomob, a revolutionary blockchain firm establishing the world's first decentralized Mobility Marketplace Network and token system.
Limitless, the Metaverse integrator and go-to full-stack solution for established companies and startups, will implement the new alliance, which will seamlessly combine the two companies, Iomob and Next Earth.
However, the strategic collaboration is far beyond that, as the socially responsible Vueling Airlines has joined the group as the third party. These organizations will collaborate to build tools and services that will allow "Next Earthians" to visualize and plan real-world journeys as part of the new alliance.
The Metaverse and Iomob companion app will now allow users to track carbon emissions and book "carbon positive" transportation.
The collaboration between Next Earth, Iomob, and Vueling Airlines – the first airline to accept bookings via the Metaverse – brings together three distinct organizations with the potential to drastically make corrections to the environmental issues. 
👀 We're back! And with some incredibly exciting news.

We have partnered with Next Earth to power immersive multi-modal journeys in the #Metaverse 🚀🚀

We look forward to sharing this #disruptive journey with you and our brilliant partners 💪https://t.co/TKnprEJXpP

— Iomob – The Internet of Mobility (@iomob_net) May 10, 2022
Iomob is a "real world" transportation provider that enables customers to plan A-to-B trips and schedule a variety of services such as taxis, scooters, and more. Vueling Airlines, on the other hand,  will make genuine flight bookings in Next Earth, which will be available via QR codes and a smartphone app.
Collectively recreating the future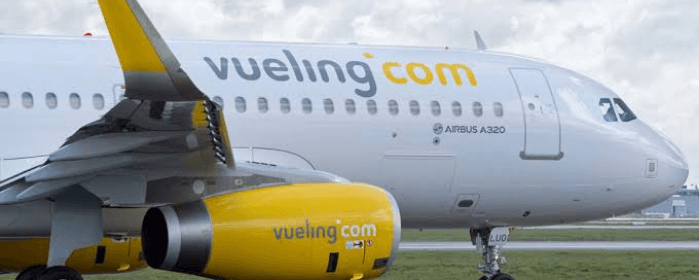 While making comments on the partnership, Gabor Retfalvi, CEO of Next Earth said that;
"Next Earth and Iomob are an exceptionally good match and use case. The development of methods to visualize and experience sustainable journeys within Next Earth fits perfectly with the natural evolution that defines our environment. This is a great next step for our company's platform and evolution."
The parties to the partnership have high confidence in it, as they individually have notable roles to play.
Iomob's CEO, Boyd Cohen, stated that the company is collaborating with Next Earth to develop a transportation infrastructure that will allow for a more interesting and purposeful way to travel the earth while also preserving the environment. Airlines, according to him, are aggressively thinking ways to be visible in the Metaverse, so expanding their relationship with Vueling Airlines to supplement their Web3 bookings is a good move for everyone.
With its unique 1:1 reconstruction of the Earth and mission to create the first decentralized virtual environment, Next Earth has become the epicenter of the Metaversal Industrial Revolution.
Meanwhile, True Global Ventures, A100x, and Creas have recently invested in Iomob. This new initiative, in partnership with Vueling Airlines, will expand intermodal mobility by utilizing 7,000 taxi fleets, micro-mobility in more than 270 cities, thousands of parking spaces, and more than 480 public transportation feed.