Cryptocurrency enthusiasts are eagerly awaiting the launch of Uniswap v4, the latest version of the popular decentralized exchange protocol. Uniswap v4 promises to bring several improvements and innovations to the platform, such as lower fees, higher customization, and native ETH support.
However, the launch date of Uniswap v4 is not yet confirmed, as it depends on two major factors: Ethereum's Cancun upgrade and a security audit.
Ethereum's Cancun upgrade is a network-wide update that aims to enhance the scalability, security, and usability of the blockchain. One of the proposed changes in the upgrade is EIP-1153, which introduces a new way of storing temporary data on the blockchain, called transient storage. 
This feature is crucial for Uniswap v4, as it enables a novel mechanism called flash accounting, which reduces the fees for liquidity providers by only transferring net balances after each swap, instead of transferring assets in and out of pools.
V4 Roadmap
Uniswap v4 also introduces a modular exchange structure, which allows users to create custom liquidity pools with smart contracts called hooks. Hooks enable users to specify parameters such as fees, on-chain limit orders, and bespoke on-chain oracles for their pools. 
Moreover, Uniswap v4 will also reintroduce support for native ETH, which means users can swap tokens directly with ETH without wrapping them first. This feature may attract more users and liquidity to the platform, as ETH is the most widely used asset in the decentralized ecosystem.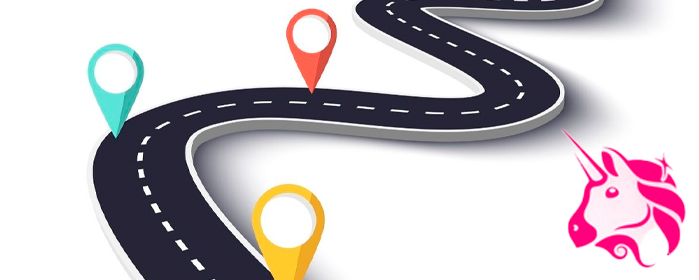 However, before Uniswap v4 can go live, it has to undergo a rigorous security audit to ensure its safety and reliability. Erin Koen, who is in charge of governance at the Uniswap Foundation, says that it can take as long as four months to complete the audit process.
Koen also stated that the launch timeline of Uniswap v4 is subject to the completion of Ethereum's Cancun upgrade, which is expected to happen by the end of September. Therefore, Uniswap v4 may not be available until late 2023 or early 2024.
Uniswap v4 is one of the most anticipated developments in the cryptocurrency space, as it aims to improve the user experience and performance of the leading decentralized exchange protocol. However, users will have to wait patiently for its launch, as it depends on several factors beyond its control.
In the meantime, users can provide feedback on the draft code of Uniswap v4 and participate in its governance process.