Fidelity Investments has become the first major retirement plan provider to encourage their clients and clients' employees to invest in digital assets as it revealed its plan to allow investors to add a bitcoin account in their 401(k)s.
The largest 401(k) provider said today, Tuesday that it would enable its participants to put a slice of their retirement money into Bitcoin if their employees are willing to do so.
As a result of the announcement, many people could be able to put millions of direct investments into bitcoin and cryptocurrency without having to set up an account on a third-party cryptocurrency exchange.
Fidelity Investments, which currently has up to 23,000 companies suggests that crypto investing is moving further into the mainstream, but it remains to be seen whether employers will embrace the development for their workers.
According to them, this digital assets account will be integrated into the 401(k) investment menu, just like more traditional mutual funds, which will become widely available and accessible in the middle of this year. With this to-be-launched account, investors may choose, for instance, to dedicate a certain percentage of their contributions to the Bitcoin account.
While the Investment company offers a new way for clients "to diversify their portfolio through a fully integrated digital retirement plan experience," it lays in mind, the risks associated with digital currencies, as the percentage is limited; the platform won't permit allocations of more than 20 percent of their investments, although that is subject to change.
The Head of workplace retirement offerings and platforms at Fidelity Investments, Dave Gray said in an interview that;
"We started to hear growing interest from plan sponsors, organically, as to how could Bitcoin or how could digital assets be offered in a retirement plan." He continued, "There is a need for a diverse set of products and investment solutions for our investors. We fully expect that cryptocurrency is going to shape the way future generations think about investing for the near term and long term."
Labor Department Warns Against the Risks Associated with Cryptocurrencies
This action arrives a month after the United States Labor Department expressed concerns about including cryptocurrencies in retirement plans.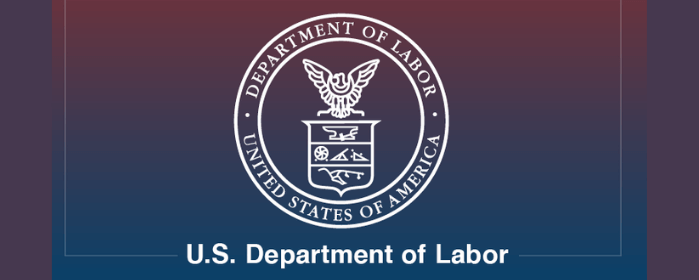 Although the Labor Department did not outrightly ban bitcoin in retirement plans, it merely showed its concern about how volatile Bitcoin is, as it is seen, has lost more than 40% of its value since last year November's high. It, therefore, noted that – often the employer, who must act solely in the best interest of participating workers – that they are responsible for choosing "prudent" options. It also suggested that cryptocurrencies haven't appeared to meet that bar yet.
In its compliance release, the department said;
'These investments present significant risks and challenges to participant's retirement accounts, including significant risks of fraud, theft, and loss."
In response to this concern, Mr. Gray said that Fidelity investments' new account has addressed many of the agency's concerns. He said, "The Department of Labor is substituting its own opinion on crypto for what rightly belongs to plan sponsor fiduciaries."
However, Fidelity Investments has also taken a step further by providing educational resources to ensure employees make informed decisions.