One of the world's largest investment management firm, Fidelity Investments, has submitted trademark applications in the United States for a variety of Web3 goods and services.
#Fidelity has plans for the metaverse!

The company has filed 3 trademark applications covering
▶️ NFTs + NFT Marketplaces
▶️ Metaverse Investment Services
▶️ Virtual Real Estate Investing
▶️ Cryptocurrency Trading
… and more!#NFTs #Metaverse #Crypto #Web3 #Defi #Finance pic.twitter.com/op9fg80e7z

— Mike Kondoudis (@KondoudisLaw) December 26, 2022
These applications cover a marketplace for non-fungible tokens (NFTs), as well as financial investment and cryptocurrency trading services in the metaverse.
On the website of the United States Patent and Trademark Office (USPTO), the trademarks may be accessed under the serial numbers 97727473, 97727439, and 97727409, respectively.
They are said to be primarily associated with NFTs and to have textual and visual material while also providing a variety of services linked to virtual worlds.
According to the filings, these include marketing and referral schemes that take place in the Metaverse and other similar locations.
Perhaps most intriguing is the fact that services related to virtual world investing, hedge funds, and retirement funds, as well as investment information and securities brokerage, are all included in the trademark applications.
It would seem that the development of payment services that are based in the metaverse is also underway.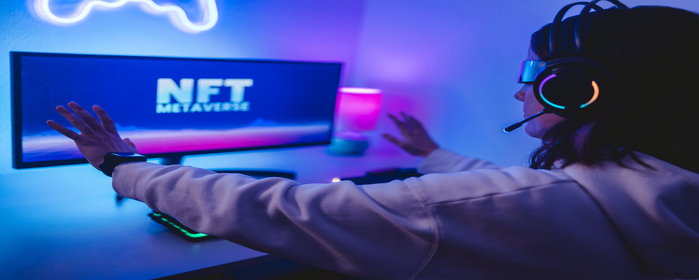 These services may include electronic payments for bills, transfers of funds, and the management of the financial aspects of credit card accounts in the metaverse and other virtual worlds.
The term refers to digital currency, virtual currency, and cryptocurrency digital tokens as well as electronic wallet services, which are services of the type of electronic storage and processing of crypto money for use in electronic payments and transactions over a worldwide computer network.
Fidelity Investments and Crypto
Since at least 2014, when the price of Bitcoin first began to rise, Fidelity has been exploring and expanding into Bitcoin and other cryptocurrencies.
Even in 2022, the corporation has released a number of new digital asset services, so nothing has changed.
The firm began to include Bitcoin in its 401(k) retirement plans earlier this year, and in September, it revealed its intention to make trading the biggest cryptocurrency in the world available to individual investors without the usual fees.
Fidelity also introduced a spot Bitcoin ETF in Canada, which had a trading volume of $1.9 million on its first day of trading.