The Puerto Rico-based FV Bank has partnered with stablecoin issuer Circle to let its users accept USD Coin (USDC) deposits into their accounts, making international payments easier and less expensive.
Circle is a worldwide financial technology company that creates USD Coin (USDC) and Euro Coin (EURO) (EUROC). With a market valuation of roughly $50 billion, the Circle-issued USDC is the market's second largest stablecoin behind Tether USDT. It is one of the most popular, stable, and secure stablecoins on the market.
FV Bank Users may now fund their accounts with USDC
In an official blog post, FV Bank stated that stablecoins are important because they assist in reducing cryptocurrency volatility, and that accepting USDC is the best option since it "is a fully reserved stablecoin that is backed by cash (USD").
With this integration, the bank's users will be able to instantaneously and automatically convert Circle's USD Coin (USDC) into USD at the time of deposit.
Stablecoins, according to the US-based bank, have become a significant class of digital assets with price stability, which may assist offset the value volatility in other forms of cryptocurrencies.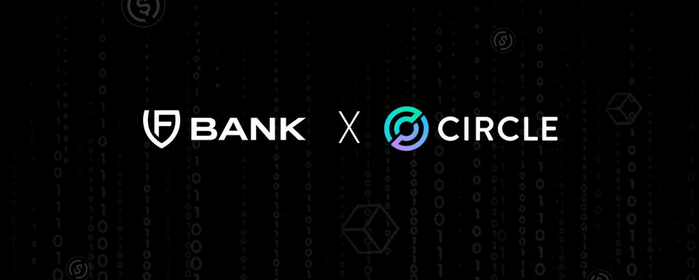 "Our integration is easy to use and will allow FV Bank account holders to accept payments in USDC from their clients directly in their FV Bank account," the bank noted.
They claim that customers don't have to be concerned with wallets, conversions, or fees. The best aspect of this, according to them, is that account users may receive USDC on both the MATIC network and Ethereum (ERC-20), so they aren't restricted to just one blockchain.
Unlike other financial organisations, FV Bank argues that this service is offered to both institutional and retail clients.
FV Bank CEO Miles Paschini stated in the announcement that at this time, USDC will be the only stablecoin supported for deposits. However, he does not rule out the potential of adding more stablecoins in the future.
The CEO stated;
"We have selected USDC because of its licensing, reserve attestations, and the real-time 1:1 liquidity."
In Q4 2022, the firm plans to provide its own custody service in addition to adopting USDC, enabling users to keep digital assets in addition to their depositary account in a custodial account.
According to Paschini, the FV Bank would support significant cryptocurrencies like Bitcoin (BTC), Ether (ETH), and other tokens "depending upon our supported assets criteria."