The cryptocurrency market is a mix of hundreds and thousands of digital coins and tokens. These digital assets are traded on hundreds of cryptocurrency exchanges around the world. However, Bitcoin has continued to maintain its position as the leader of the market. The leading crypto token is known for its highly volatile prices. However, the growth of the coin has led many investors and traders to earn hefty profits.
Despite this, the price trajectory of Bitcoin is quite disruptive. It goes up and down in a matter of seconds. Within week 4 of the year 2022, the bitcoin market has faced several challenges and uphill tasks. Glassnode has analyzed the performance of Bitcoin that paints a clear image of the popular digital token.
Bitcoin opened this week at a price of over $43,400. However, it touched a low of almost $34,400 which was a major downgrade for the coin. BTC has now experienced a drawback of almost 50% since achieving its November all-time high. Apart from the decreasing prices of BTC, the investors have also amassed more than $2.5 billion in on-chain value within this week. It indicates that short-term traders are jumping on every opportunity that helps them in making little profits. They are looking to recover from their major losses from the recent market dip.
A strengthening bear market
Bitcoin's prices were almost half of its ATH of the last year. Since the bear market of 2018-2020, this is one of the most major sell-off periods for BTC. However, Bitcoin had lost almost 54% in April 2021, and that stays as its worst sell-off period.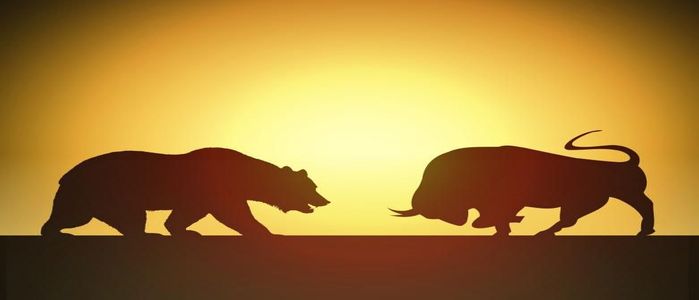 The bulls are now completely sidelined, as the market perception about the token is growing towards a negative side. The market figures and stats show that this drawdown is one of the worst in recent years. Also, the Net Unrealized Profit/Loss (NUPL) value of Bitcoin is at 0.325, indicating that 32.5% of BTC's total market cap is held as unrealized profit. However, the profitability values were quite high in March and October last year.
The low profitability of the mark might indicate the mid phase of a bear market. A similar phenomenon was observed in the bear market of May 2021. All of the indicators and market analyses show that the market bulls should step up big time in the coming days. But if they fail to do so, the bears are all set to take advantage. However, a relief bounce might come BTC's way in the coming days, as its history suggests.